Food Access/Food Security Panel in the WNG Social Impact Series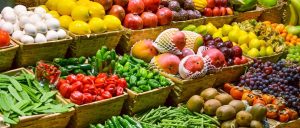 Wednesday, May 19, 2021
4:00 PM - 5:15 PM

Please join us for the next event in our WNG Social Impact Series. Our panelists will discuss innovative and impactful approaches to addressing food access and food security challenges.
About Our Speakers:
Mary Ackley is the Founder and CEO of Little Wild Things Farm. Ms. Ackley discovered her love of plants in a graduate school botany course at the University of Vermont and later began experimenting with urban gardening while living overseas for her job with the U.S. Foreign Service. She decided to turn her gardening habit into something more in 2014 and is enjoying her sixth season on the farm. Ms. Ackley holds a B.S. in Civil Engineering from the University of Michigan and an M.S. in Natural Resources Management from the University of Vermont. She has over 15 years of experience in private sector engineering, conflict mitigation, and international development, including overseas assignments in Fiji, Sri Lanka, Afghanistan, and Washington, D.C. You can find Mary on LinkedIn.

With executive-level experience in a number of fields ranging from non-profit management to environmental conservation, Alexandra Garcia is a seasoned leader and international development professional. She serves as the Chief Program Officer of World Central Kitchen (WCK), the non-profit founded by activist and humanitarian Chef José Andrés. There she leverages her expertise - along with her passion for supporting underserved communities around the world - to help WCK effect real and meaningful change through innovative and action-oriented programming. Alexandra oversees the organization's food resiliency initiatives that fall outside the realm of disaster relief, focusing specifically on the areas of food security, food access, and workforce development in the culinary sector. Prior to WCK, Alexandra served as the Executive Director of the International League of Conservation Photographers, an organization dedicated to supporting environmental, wildlife and cultural conservation agencies by providing quality, ethically sourced photography from the League's Photographer Fellows. Before iLCP, Alexandra spent 3 years as the founder and principal of WEDGE Resources, a strategic consultancy focused on organizational planning and program implementation in the nonprofit sector. Previously, she served as the President of The Fabretto Foundation, an organization that provides education, health, and community development services in Nicaragua. Alexandra holds a Masters in International Policy from the Elliott School of International Affairs at George Washington University, and a B.A. in Finance from Georgetown University. She is fluent in Spanish and French. When not busy empowering sustainable communities, other hats Alexandra enjoys wearing include wife, mother, planet earth lover, travel junkie, road biker, photography enthusiast, and all-around adventure seeker. You can find Alex on LinkedIn.

Tom McDougall was born and raised in the mid-Hudson Valley of New York State. He grew to love the rolling country, and learned to question the suburban sprawl that took over one cow pasture after another around his childhood home. After moving to DC and reading one too many Michael Pollan books, he found himself on a life-changing path of working towards food systems change. He is the founder of 4P Foods, a benefit corporation that works with over 100 local farms, delivering their sustainably produced food to customers in and around DC. The goal is to use food as a tool to create a more equitable, socially just and sustainable food system of tomorrow. Tom is a fierce advocate for True Cost Accounting as a resource to change the conversation around what, ultimately, is the true purpose of business. His favorite vegetable? Kohlrabi... Mostly because he gets to reference Aliens when he describes what it looks like. You can find Tom on LinkedIn.

Nazlin Bhimji is a social impact professional specializing in social entrepreneurship, leadership and corporate social responsibility (CSR). She currently serves as Senior Director, Strategic Partnerships at The Global Good Fund, an organization that supports social entrepreneurs through leadership development and mentorship. In this role, she leads strategy to build and grow relationships with institutional partners to scale the organization's work and impact. Previously, Nazlin was Director of Programs where she led recruitment, program delivery and impact measurement of several leadership development fellowships and managed strategic partnerships with multiple stakeholders. She has extensive global experience working with nonprofit organizations, businesses and international organizations on business development, organizational strategy, program development, CSR and sustainability. Nazlin has an Executive MBA from George Washington University, an MA in International Development from American University, and a BA in International Studies and French from Ohio Wesleyan University. She is also a Certified Sustainability Practitioner and a Mentor-in-Residence at George Washington University, Office of Innovation and Entrepreneurship. You can find Nazlin on LinkedIn.

About Our Series: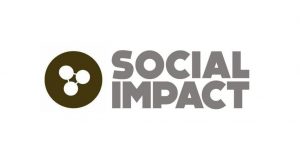 The WNG Social Impact Series explores recent developments and specific initiatives across a broad range of related sectors and themes such as social entrepreneurship, nonprofit and social enterprise, corporate social impact/responsibility, impact investing, public accountability and governance, social impact accelerators and hubs, B corporations, talent acquisition and board recruitment in the social sector, and more. Our event formats include moderated discussion panels and 'spotlight opportunities' for conversations with social entrepreneurs who are making a positive impact. Through this series we intend to introduce the WNG community to change-makers and initiatives that we can amplify and extend.
Our WNG Co-hosts:
This event series is convened by the Washington Network Group and co-hosted by four of our forums and roundtables, including the WNG Chairman's Forum, which convenes special events with outstanding leaders on compelling topics of interest to our membership; the WNG Entrepreneur Roundtable, which supports entrepreneurs who are building new organizations and businesses across a broad range of sectors; the WNG International Roundtable, which supports leaders in the international arena, including the private, public, and independent sectors; and the WNG Nonprofit Leadership Forum supports leaders working in the nonprofit, association, non-governmental organization, and social enterprise sectors.
Session Timeline:
4:00 PM - Welcoming Remarks: Bill Stokes, WNG Chairman
4:05 PM - Introductions: Nazlin Bhimji, Senior Director, Strategic Partnerships at The Global Good Fund (moderator)
5:15 PM - Adjourn
Event Platform & Recordings:
This event takes place on the Zoom meeting platform. This session will be recorded. The WNG will share with registrants the video/chat thread recording.
Event Registration:
Registration is complimentary.

NOTE: After you have registered online via the WNG website, the WNG Office will send you a confirmation email with a Zoom link and password to participate in this meeting.
Questions: Contact the WNG Office.