Why Extreme Inequality Threatens the American Dream: Lessons from Latin America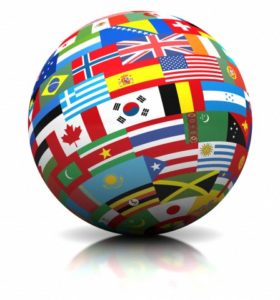 Thursday, February 11, 2021
4:00 PM - 5:30 PM

Please join the Washington Network Group (WNG) when we meet with David Luhnow, Latin America Editor at The Wall Street Journal. David will discuss why extreme inequality threatens the American Dream, and what lessons we can learn from Latin America, followed by a conversation with meeting participants.


About Our Topic:
Latin America is a cautionary tale for America on the dangers of extreme inequality. Latin America has long been the world's most unequal region, and the elites have built political and economic institutions to keep the status quo (what Daron Acemoglu and James Robinson call "extractive institutions" versus "inclusive institutions"). But America is starting to repeat some of Latin America's mistakes. Inequality itself is not so much of a problem, but once inequality gets too big, social and economic mobility start to break down, and that's been happening now for a while in America. Once that happens, all kinds of stuff goes wrong: economic growth suffers, and politics gets more radicalized as frustrated voters look for answers.
One key takeaway from Latin America's history is that extreme inequality almost always leads to the rise of populism. When the poor can't get ahead, they are much more vulnerable to the siren song of demagogues. And one thing we see from populists everywhere is they almost always try to tear down institutions and stay in power. America survived this assault on our institutions, mostly because (unlike Latin America) we have cultivated and nourished our institutions for centuries. An attempt at a self-coup in Latin America may well have been successful, but in the United States it failed thanks to separation of power (three cheers for the court system), an institutionally-minded armed forces, and enough people who chose to defend ideals rather than power for its own sake. But the underlying forces that caused the problems in the US haven't gone away, and may get a whole lot worse in coming years as globalization, technology and automation broaden the gulf between the winners and those left behind.
Come meet David and join our conversation.
About Our Presenter:
David Luhnow is the Latin America Editor at The Wall Street Journal. He grew up in Mexico to American parents and received a bachelor's in economics from The College of William and Mary. You can learn more about David and find his latest articles on the WSJ website. Additionally, you can connect with him via his LinkedIn profile and follow him on Twitter @davidluhnow.
Our WNG Co-hosts:
This event is co-hosted by the WNG Chairman's Forum, which convenes special events with outstanding leaders on compelling topics of interest to our Washington Network Group membership.
This event is co-hosted by the WNG International Roundtable, which supports leaders in the international arena, including the private, public, and independent sectors. We do this by convening business networking opportunities and content-driven programs that address issues of interest to professionals working in international fields.
Session Timeline:
4:00 PM - Pre-Session
4:05 PM - Welcoming Remarks - Bill Stokes, WNG Chairman
4:08 PM - Speaker Introduction - Cynthia Bunton, WNG International Chair
4:10 PM - Discussion with David Luhnow, Latin America Editor, The Wall Street Journal
5:30 PM - Adjourn
Event Platform & Recordings:
This event takes place on the Zoom meeting platform. This session will be recorded. The WNG will share with registrants the video/audio/chat thread recordings.
Event Registration:

Early-bird rates are in effect until midnight on Wednesday, February 10.
$5 for WNG Members (early-bird); $10 thereafter
$10 for Non-Members (early-bird); $15 thereafter
NOTE: Please register in advance. Once you have registered online, the WNG Office will send you a confirmation email with a link and password to participate in this Zoom meeting.
Join & Go:
Join & Go: To participate in this event, both non-members and former WNG Members may use our Join & Go option. To do so, please visit our registration page and select the option to pay your $90 membership dues when your register. Thereafter, the WNG Office will contact former Members who renewed to confirm of their Legacy Member status, and will contact new Term Members with instructions to complete the on-boarding process.
Cancellation Policy: WNG 48-Hour Cancellation Policy applies to this event.
Questions: Contact the WNG Office.