The Power of Personal Style
Thursday, June 4, 2020
4:00 PM - 5:30 PM

Please join the WNG Women's Leadership Forum (WLF) when we meet with Allison Hamilton-Rohe, Personal Style Coach, Founder and CEO of DailyOutfit, who will discuss with us the power of personal style.
Do you have one outfit that makes you feel powerful and unstoppable? What would happen if every. single. item you own made you feel that way? What would you accomplish? Now imagine if every woman felt that powerful and unstoppable!
Join us and our guest, personal style coach Allison Hamilton-Rohe, to learn exactly how to wield the power of personal style -- even when working from home. Allison is on a mission to teach every woman how to use style to step into her own power.
Who's this for?
• You want clarity around your purpose AND your personal style
• You're ready to stop spending a moment more staring blankly into your closet
• You'd love to look good AND feel good every single day
What you'll learn:
• What growth mindset and personal style have in common
• How what you wear can improve your results and your self-image
• How to create and action what makes YOU amazing into your own personal style
Session Timeline:
4:00 PM - Pre-Session
4:05 PM - Roll Call*
4:08 PM - Welcoming Remarks and Introduction - Christa Davis, WLF Chair
4:10 PM - Program Begins
5:20 PM - Program Ends > Post-Session
5:30 PM - Adjourn
*Following our welcoming remarks, we conduct a brief roll call during which participants may introduce themselves.
About Our Speaker:
Allison Hamilton-Rohe is a Personal Style Coach, Founder and CEO of DailyOutfit. She created a unique, trademarked formula to teach you to translate what makes you amazing into a personal style you inhabit with ease. A global nomad, she is currently living in Silver Spring, Maryland with her husband, two kids, Dutch bunny and Doodle rescue. To learn more about her work, check out her website or join her 40k+ followers across platforms like Pinterest, LinkedIn, Instagram, Facebook or Twitter.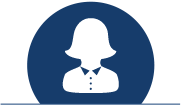 Our WNG Host:
This event is hosted by the WNG Women's Leadership Forum (WLF), which supports women in their pursuit of high-level executive and board positions. We do this by convening special events on compelling topics of interest, and by cultivating a dynamic business network of women leaders. The WLF is led by our WNG Women's Leadership Committee (steering committee).
Event Platform & Recordings:
This event takes place on the Zoom meeting platform. This session will be recorded. The WNG will share with registrants the video/audio/chat thread recordings.
Event Registration:

Complimentary for WNG Members
$20 for Non-Members
NOTE: Please register in advance. Once you have registered online, the WNG Office will send you a confirmation email with a link and password to participate in this Zoom meeting.
Join & Go:
$90: Become a new/first-time WNG Member ($90 annual dues) and attend this particular event at no extra cost: Apply Online. Note: This option is not available for WNG Members whose memberships have expired.
Expired Membership? Please pay your dues/renew online before registering here as a WNG Member. To renew: Pay Dues Online.
Cancellation Policy: WNG 48-Hour Cancellation Policy applies to this event.
Questions: Contact the WNG Office: 202-455-4504.