You're Absolutely Worth It: Shifting from Self-Doubt to Undeniable Confidence
Wednesday, September 30, 2020
4:00 PM - 5:30 PM

Please join the Washington Network Group (WNG) when we meet with Velera Wilson, a speaker, author and coach who inspires and challenges women to recognize their own greatness and to show up with confidence in their professional and personal life.
Don't miss our meeting and discussion with Velera Wilson, who will release her new book on September 29th titled You're Absolutely Worth It: Release Self-Doubt, Embrace Confidence, and Own Your Yes. Filled with fiery inspiration and practical advice, the book helps women shift past self-doubt to recognize their worth, own their voice, and pursue their dreams relentlessly.
During this candid dialogue, Velera will share excerpts from the book, her experiences, and perspective on the challenges and opportunities women have to lead with confidence in their careers, relationships, and everyday life.
Come ready to ask questions and share your own life lessons - this will be an interactive, shared learning experience for all who attend.
Get your copy of the book here: Absolutely Worth It
About Our Speaker:
Velera Wilson is a speaker, author, and coach who has spent almost twenty years leading marketing strategy and driving millions in revenue for Fortune 100 and 500 brands. Now, she helps ambitious women lead with confidence in their career, relationships, and everyday life.
From being a contributing writer for Thrive Global on women's issues, to publishing guides including Six Steps to Negotiate the Salary You Deserve Without Letting Fear Override, Velera shows women how to own their worth.
A big believer in paying it forward, she's served as a mentor to women through the American Marketing Association, National Black MBA Association, and others across the country. She resides in Atlanta with her husband. Learn more about Velera on her website.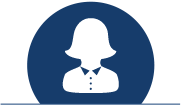 WNG Women's Leadership Forum
Our WNG Host
:
This event is hosted by the WNG Women's Leadership Forum (WLF), which supports women in their pursuit of high-level executive and board positions. We do this by convening special events on compelling topics of interest, and by cultivating a dynamic business network of women leaders.
Session Timeline:
4:00 PM - Pre-Session
4:05 PM - Welcoming Remarks and Introduction - Christa Davis, WLF Chair
4:10 PM - Program Begins
5:20 PM - Program Ends > Post-Session
5:30 PM - Adjourn
Event Platform & Recordings:
This event takes place on the Zoom meeting platform. This session will be recorded. The WNG will share with registrants the video/audio/chat thread recordings.
Event Registration:

Early-bird rates in effect (act fast...):
Complimentary for WNG Members
$10 for Non-Members
NOTE: Please register in advance. Once you have registered online, the WNG Office will send you a confirmation email with a link and password to participate in this Zoom meeting.
Join & Go:
$90: Become a WNG Member ($90 annual dues) and attend this particular event at no extra cost. Those registrants joining our membership may select this option when registering for the event. Afterward, the WNG Office will contact you to complete the process by submitting your online membership application.
Cancellation Policy: WNG 48-Hour Cancellation Policy applies to this event.
Questions: Contact the WNG Office: 202-455-4504.