WNG Social Impact Series – Inaugural Event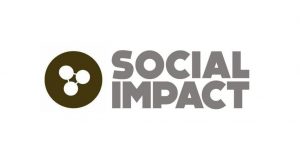 Thursday, April 29, 2021
4:00 PM - 5:30 PM

Please join us for the inaugural event in our WNG Social Impact Series. Our panelists will discuss what they see happening across the social impact sector, and what roles their organizations play. This first session will set the stage for our subsequent events.
About Our Speakers:
Isis Bous is the Managing Director of the Lex Mundi Pro Bono Foundation and is responsible for the leadership and strategy of the Foundation, among other duties. She joined the Foundation in 2017 contributing over a decade of experience working with law firms and serving as inhouse counsel to both for profit and nonprofit organizations. Additionally, Isis has founded an enterprise of her own, and advised and mentored social entrepreneurs both domestically and abroad. She received her J.D. from the Catholic University of America Columbus School of Law and her B.A. from the George Washington University. She also holds Master Certificates in Government Contracting and Comparative and International Law from George Washington University and Catholic University, respectively. While at Catholic University, Isis was a Thurgood Marshall Inn of Court Member, an editor on the Journal of Communications Law and Policy, and served on the Board of Directors of the International Law Students Association. She is admitted to practice in the District of Columbia and the state of Maryland and has substantial experience with general corporate matters, policies, contracts, and business. Isis believes in a conscious approach to business development and the law and has dedicated much of her career to furthering social enterprises and not-for-profit causes. You can find Isis on LinkedIn.

Markus Hipp has been a Board member of the BMW Foundation Herbert Quandt since 2006. In this function, he devotes his energy and passion to help build the Foundation's global leadership programs and Responsible Leaders Network. After studying philosophy and Catholic theology with the Jesuits in Munich, Markus taught for two years at the Universities of Budweis and Brno in the Czech Republic as a lecturer, funded by the Robert Bosch Foundation. Fascinated by the people and their desire for social change, he and some friends founded the association MitOst in 1996 to foster cultural exchange, active citizenship, and sustainable urban development in Central, Eastern and Southeastern Europe – beyond cultural, linguistic or sectoral borders. After gaining professional experience in marketing and publishing, Markus became assistant to the executive director of the Robert Bosch Stiftung in 1998. From 2000 to 2006, he helped shaping the program area in Central, Eastern and Southeastern Europe and, from 2002, set up the foundation's Berlin office. In addition to his professional activities, Markus Hipp is involved in numerous organizations and social enterprises, which includes serving on the supervisory board of Museum of Tomorrow International, on the advisory board of Generationsbrücke Deutschland, on Germany's largest donation platform Betterplace.org, and on the Leadership Advisory Board of Quadriga University Berlin. In addition, he lectures at the European Business School (EBS) in the field of foundation management. You can find Markus on LinkedIn.

Rachael Watson is a social impact, equity and inclusion consultant. In 2011 she co-founded and served as CEO of Every Child Fed, a social enterprise working on sustainable solutions to severe malnutrition through local manufacturing of food-based treatments in Africa. Additionally, she serves as a member of the Board of Directors at The Global Good Fund. She has also held the positions of Senior Vice President at Burson Cohn and Wolfe where she advised companies, from startups to global brands, on social impact initiatives; and the position of Community Affairs Executive at Inova Health System, where she spearheaded health and wellness initiatives with local partners. Rachael has taught GED classes at a medium security prison and social entrepreneurship at Shenandoah University. She has lived and worked in 10 countries in Africa and Latin America. Rachael is a Presidential Leadership Scholar and holds a BA in Latin American Studies and Sociology from Vanderbilt University, an MA in International Development from George Washington University, and an MA in International Child Welfare from the University of East Anglia in the UK. You can find Rachael on LinkedIn.

Bill Stokes is Founder and Chairman of the Washington Network Group (WNG), an organization of senior-level executives and professionals in the private, public and independent sectors. Bill works with owners, founders, and builders of fast-growing businesses and organizations. As an executive search consultant, he has recruited leaders, executives, and managers for U.S. and international clients. He is a trained leadership development coach and serves as a mentor to numerous organizations including the BMW Foundation's RESPOND Accelerator, Accelerate Athens, and the Exonian Mentors program of Phillips Exeter Academy. Bill is a member of the College of William and Mary's Professional Networks Leadership initiative and serves on the Board of the George C. Marshall International Center where he chairs the development committee. Additionally, he is an active member of the BMW Responsible Leaders Network. You can find Bill on the WNG website.

About Our Series:
The WNG Social Impact Series will explore recent developments and specific initiatives across a broad range of related sectors and themes such as social entrepreneurship, nonprofit and social enterprise, corporate social impact/responsibility, impact investing, public accountability and governance, social impact accelerators and hubs, B corporations, talent acquisition and board recruitment in the social sector, and more. Our events will include moderated discussion panels and 'spotlight opportunities' for conversations with social entrepreneurs who are making a positive impact. Our intention is to introduce the WNG community to change-makers and initiatives that we could amplify and extend.

Our Next Events:
• Panel on Food Access/Food Security - Wednesday, May 19, 2021.
• Global Pro Bono: The Taproot Foundation Model - Thursday, June 3, 2021.

Our WNG Co-hosts:
This event series is convened by the Washington Network Group and co-hosted by four of our forums and roundtables, including the WNG Chairman's Forum, which convenes special events with outstanding leaders on compelling topics of interest to our membership; the WNG Entrepreneur Roundtable, which supports entrepreneurs who are building new organizations and businesses across a broad range of sectors; the WNG International Roundtable, which supports leaders in the international arena, including the private, public, and independent sectors; and the WNG Nonprofit Leadership Forum, which supports leaders working in the nonprofit, association, non-governmental organization, and social enterprise sectors.

Session Timeline:
4:00 PM - Pre-Session
4:05 PM - Welcoming Remarks
4:10 PM - Moderated Discussion
5:15 PM - Adjourn

Event Platform & Recordings:
This event takes place on the Zoom meeting platform. This session will be recorded. The WNG will share with registrants the video/chat thread recordings.

Event Registration:
Register here for complimentary access:

NOTE: Please register in advance. Once you have registered online, the WNG Office will send you a confirmation email with a link and password to participate in this Zoom meeting.

Questions: Contact the WNG Office.