Recruiting for Startups and Fast-Growing Companies: Meet the Recruiters
Wednesday, August 21, 2019
4:00 PM - 6:15 PM

Please join the Washington Network Group (WNG) when we convene a panel of recruiters to discuss what entrepreneurs and business leaders need to know in today's extremely competitive hiring environment.
Our Panelists:
• Marcia Call - TalentFront, Founder and CEO
• Stephanie Eberhart - TalentRemedy, Co-Founder and Managing Partner
• Heidi Parsont - TorchLight Hire, Founder and CEO
• Beth Yoder - P3Hired, Founder and CEO
• Bill Stokes - Washington Network Group, Founder and Chairman (Moderator)
Our panelists will share their perspectives on the current hiring environment, talk about what owners/founders/builders of companies should be doing to address their hiring needs (and retain the talent they already have), and respond to questions from the audience. WNG protocol for this event will put an emphasis on our panelists having a conversation with attendees, so there be no slide decks presented.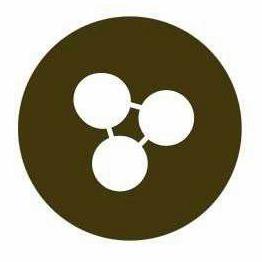 About the Washington Network Group:
The WNG is a membership organization of professionals in business, finance, technology, international and government affairs, established in 1995. We are dedicated to helping WNG Members advance their business and professional objectives by facilitating networking events, educational forums, and career development opportunities. This program is a collaboration between our WNG Entrepreneur Roundtable and our WNG Career Development Roundtable.
Our Venue Partner:
Arlington Economic Development
1100 North Glebe Road
Suite 1500 - Conference Room
Arlington, Virginia 22201
Map Location
We are very fortunate to have Arlington Economic Development (AED) as our venue partner. This event will take place in the AED conference center. Special thanks to Sindy Yeh, Senior Business Ambassador at AED for hosting this special event. @AEDBizInvest.
Event Registration:

Advanced/paid registration is required to attend.
$20 for WNG Members
$40 for Non-Members
Join & Go:
$90: Become a new/first-time WNG Member ($90 annual dues) and attend this particular event at no extra cost: Apply Online. Note: This option is not available for WNG Members whose memberships have expired.
Expired Membership? Please pay your dues/renew online before registering here as a WNG Member. To renew: Pay Dues Online.
Cancellation Policy: WNG 48-Hour Cancellation Policy applies to this event.
Attire: Business Casual.
Questions? Contact the WNG Office: 202-455-4504.