WNG Members Virtual Coffee – International Roundtable
Tuesday, January 26, 2021
9:00 AM - 10:00 AM

This WNG Members-only event is hosted by our WNG International Roundtable and is intended for professionals in the international arena. Members are invited to join an informal coffee hour convened on the Zoom meeting platform. We will use breakout rooms for smaller group interaction.
During this coffee hour, WNG Members will have an opportunity to participate in two breakout sessions lasting 20 minutes each. Each breakout room will include a Sherpa. However, this event is designed to be informal, so all you really need to do is show up, engage in a little conversation, and enjoy.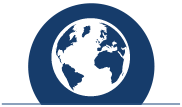 Our WNG Host:
This event is hosted by the WNG International Roundtable, which supports leaders in the international arena, including the private, public, and independent sectors. We do this by convening business networking opportunities and content-driven programs that address issues of interest to professionals working in international fields. The WNG International Roundtable is led by our WNG International Committee (steering committee) and advised by the WNG International Council.
Session Timeline:
9:00 AM - Welcome
9:05 AM - First Breakout Session (20+ minutes)
9:30 AM - Return to general meeting room
9:30 AM - Second Breakout Session: (20+ minutes)
9:55 AM - Return to general meeting room
10:00 AM - Adjourn
Event Registration:
Please register in advance. Once you have registered online, the WNG Office will send you a confirmation email with a link and password to participate in this Zoom meeting.
WNG Members - Complimentary:
Click Here to Register Online
Non-Members & Former Members:
Click Here to Register Online and select the Join & Go option

Join & Go: To participate in this event, both non-members and former WNG Members may use our Join & Go option. To do so, please visit our registration page and select the option to pay your $90 membership dues when your register. Thereafter, the WNG Office will contact former Members who renewed to confirm of their Legacy Member status, and will contact new Term Members with instructions to complete the on-boarding process. To learn more about the WNG membership, click here.
Questions: Contact the WNG Office.