WNG International Roundtable with Tugba Kalafatoglu, Dr. Entrepreneur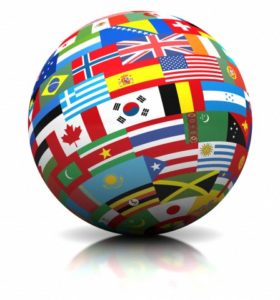 Tuesday, April 7, 2020
4:00 PM - 5:30 PM
ONLINE EVENT

Please join our WNG International Roundtable when we convene an online discussion with Tugba Kalafatoglu, Founder and President of Dr. Entrepreneur, based in Barcelona, Spain. In addition to meeting and learning from Tugba, this Zoom video meeting offers participants an opportunity to connect with fellow international executives and professionals.
About this Event:
We are all adjusting to new modes of connecting, building, and maintaining trusted relationships with business and professional colleagues. To facilitate this process, the WNG International Committee hosts a series of Zoom video meetings for our WNG Members and non-member guests to engage with one another online.
For this online discussion, we are pleased to host Dr. Tugba Kalafatoglu, who is a member of our WNG International Council. Tugba will share with us her perspective from Barcelona, where she is the founder and president of Dr. Entrepreneur, an international consulting company that helps entrepreneurs succeed in business. Dr. Entrepreneur works with clients to start and plan their business nationally and internationally. Through Dr. Entrepreneur, Tugba offers workshops and master classes around the world. We are indeed fortunate to have her lead our discussion on April 7.
Session Timeline:
4:00 PM - Pre-Session
4:05 PM - Welcoming Remarks - Bill Stokes, WNG Chairman
4:10 PM - Roll Call - Meeting participants may introduce themselves
4:40 PM - Discussion with Tugba Kalafatoglu, Dr. Entrepreneur
5:30 PM - Adjourn
Note: This session will be recorded. The WNG will share with participants the video/audio/chat thread recordings.
About Our Presenter:
Dr. Tugba Kalafatoglu is an award-winning international entrepreneur, an international business consultant, mentor, public speaker, and seminar leader. She is a third-generation entrepreneur, having founded her first company at the age of 12. As an international entrepreneur, she has advised and mentored hundreds of entrepreneurs around the world. Her motto: "The first step to success is to believe in yourself."
Tugba speaks on topics including branding, start-ups, corporate strategy, international entrepreneurship, women empowerment, international business, cross-cultural management, entrepreneurship, leadership, organization and presentation skills. She has traveled to more than 100 countries in the world where she often serves as a keynote speaker and as an adviser to governments, multinational companies, and academia.
Recognized as an entrepreneurial and innovative senior executive with 15 years of experience in business consulting, Tugba has founded numerous companies across different sectors, geographic locations, and business models. She is a facilitator and builder of world-class management and product development teams, specializing in both the start-up and scaled-growth stages of business. Additionally, she is a seasoned negotiator and has proven skills in fundraising, networking, and building successful partnerships in the international arena. You can learn more about Tugba via her LinkedIn profile and Dr. Entrepreneur's Instagram page.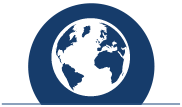 WNG International Roundtable:
The WNG International Roundtable supports leaders in the international arena, including the private, public, and independent sectors. We do this by convening business networking opportunities and content-driven programs that address issues of interest to professionals working in international fields. Additionally, the International Roundtable works collaboratively with other WNG Roundtables and Special Interest Groups, and serves as the WNG's liaison to other international-focused organizations. The WNG International Roundtable is led by our WNG International Committee (steering committee) and advised by the WNG International Council.
Our Venue:
Zoom Video Conference Meeting.
Event Registration:

$10 WNG Members
$20 Non-Members (early-bird rate)
Join & Go:
$90: Join & Go (option for Non-Members; See details below*)
*Become a new/first-time WNG Member (annual dues are $90) and attend this particular event at no extra cost. Register for the event and then submit your WNG membership application online.
Expired membership? Please pay/renew your dues online before registering here as a WNG Member. The Join & Go option is not available for WNG Members whose dues have expired.
Cancellation Policy:
WNG 48-Hour Cancellation Policy applies to this event.
Questions? Contact the WNG Office: 202-455-4504.