WNG International Roundtable on Mexico
Tuesday, May 5, 2020
4:00 PM - 5:30 PM
ONLINE EVENT

Please join our WNG International Roundtable when we convene a discussion with Andrew Rudman, Managing Director at Monarch Global Strategies LLC, a boutique strategic consultancy that supports commercial market entry and market expansion efforts in Latin America with particular emphasis on Mexico.
About this Discussion:
In 2019, Mexico passed China to become the United States' number one trading partner, underscoring the importance of the bilateral relationship and of the North American export platform created by the North American Free Trade Agreement (NAFTA). The bilateral relationship extends far beyond commercial matters, however. Long-standing linguistic, cultural, and geographic connections pre-date the independence of either nation. Our governments, at all levels, collaborate on issues of security, migration, environmental protection, and counter-narcotics, among others. In Mexico, the 2018 election of Andrés Manual López Obrador (commonly referred to as AMLO) to the presidency marked an important political change as voters rejected the traditional parties and overwhelming chose a populist leader promising a "Fourth Transformation" of Mexico that would focus on the poor and under-served portions of the country. Roughly 18 months into his six-year term, AMLO faces economic challenges exacerbated, but not solely caused by, the COVID-19 pandemic. Despite current challenges, Mexico continues to offer business and investment opportunities remain for U.S. firms in a wide range of sectors from consumer goods to highly-advance manufacturing and product development.
During our program, Andrew will offer remarks on the economic, business and political situation in Mexico and on current business challenges and opportunities in a range of sectors including energy, manufacturing, and healthcare, followed by a discussion with meeting participants.
Session Timeline:
4:00 PM - Pre-Session
4:05 PM - Welcoming Remarks - Bill Stokes, WNG Chairman
4:10 PM - Roll Call - Meeting participants may introduce themselves
4:20 PM - Discussion with Andrew Rudman
5:30 PM - Adjourn
Note: This session will be recorded. The WNG will share with participants the video/audio/chat thread recordings.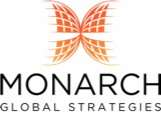 About Our Presenter:
Andrew I. Rudman is Managing Director at Monarch Global Strategies LLC, where he counsels clients in the pharmaceutical, medical device, and nutritional supplement sectors on regulatory and public policy challenges related to market entry and market access in the Americas.
In his previous government and private-sector roles, Andrew gained a valuable perspective on international trade issues. He advocated for industries around the world before various government entities and regulators, and successfully coordinated major trade and foreign policy initiatives. In addition to his counseling practice, he writes and speaks on Mexican healthcare issues, including systemic reform and public-private sector collaboration.
Prior to joining Monarch, Andrew was deputy vice president for the Western Hemisphere at the Pharmaceutical Research and Manufacturers of America, where he designed and implemented industry public policy advocacy strategies related to Mexico's 2012 presidential transition and to Colombia's pharmaceutical pricing and regulatory policies.
Andrew also worked to prevent Brazilian cross-retaliation against intellectual property in the context of the U.S.-Brazil World Trade Organization cotton dispute. In addition, he led industry efforts to have Russia adopt regulatory data protection in conjunction with its WTO accession.
In the public sector, Andrew served as director of the Office of NAFTA and Inter-American Affairs in the Department of Commerce's International Trade Administration, where he coordinated the U.S.-Mexico Partnership for Prosperity Initiative and provided guidance to U.S. firms seeking access to the Mexican and Canadian markets.
Andrew began his government career as a foreign service officer in the U.S. Department of State, where he served overseas in Ecuador and Uruguay and on the Brazil desk, and in the Bureau of International Organization Affairs and the Bureau of Intelligence and Research in D.C. You can learn more about Andrew via his LinkedIn profile.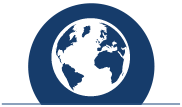 WNG International Roundtable:
The WNG International Roundtable supports leaders in the international arena, including the private, public, and independent sectors. We do this by convening business networking opportunities and content-driven programs that address issues of interest to professionals working in international fields. The WNG International Roundtable is led by our WNG International Committee (steering committee) and advised by the WNG International Council.
This event takes place on the Zoom meeting platform.
Event Registration:

$15 WNG Members
$30 Non-Members (early-bird rate)
Join & Go:
$90: Join & Go (option for Non-Members; See details below*)
*Become a new/first-time WNG Member (annual dues are $90) and attend this particular event at no extra cost. Register for the event and then submit your WNG membership application online.
Expired membership? Please pay/renew your dues online before registering here as a WNG Member. The Join & Go option is not available for WNG Members whose dues have expired.
Cancellation Policy:
WNG 48-Hour Cancellation Policy applies to this event.
Questions? Contact the WNG Office: 202-455-4504.