WNG International Roundtable on Canada
Thursday, May 21, 2020
4:00 PM - 5:30 PM

Please join our WNG International Roundtable when we meet with Dr. Christopher Sands, Canada Institute Director at the Woodrow Wilson Center. During our discussion, Chris will offer remarks on the economic, business and political situation in Canada and on current business challenges and opportunities in a range of sectors, followed by a discussion with meeting participants.
About Our Presenter:
Dr. Sands' is Director of the Canada Institute at the Woodrow Wilson Center in Washington, D.C. His career in Washington think tanks dates back to 1993 when he joined the Center for Strategic and International Studies (CSIS) as a resident specialist on Canadian affairs as the U.S. debate over the North American Free Trade Agreement (NAFTA) began and later staffed the Smart Border North Congressional Working Group to foster dialogue with Canada on border security after the September 11, 2001 terrorist attacks on the United States. He joined the Hudson Institute as a senior fellow in 2007 and led the Hudson Initiative on North American Competitiveness until 2016.
Professor Sands is a member of the faculty of the Paul H. Nitze School of Advanced International Studies (SAIS) at Johns Hopkins University. From 2012 until 2017 he was the G. Robert Ross Distinguished Visiting Professor in the College of Business and Economics at Western Washington University, and from 2005 to 2012 he taught in the School of Public Affairs and the School of International Service at American University.
Dr. Sands serves as a member of the board of directors for the Institute for Research on Public Policy (IRPP) in Montreal, on the executive committee of the Canada – United States Law Institute (CUSLI) at Case Western Reserve University and Western University of Ontario, and on the research advisory board for the Macdonald Laurier Institute (MLI) in Ottawa.
Dr. Sands was elected in 2019 to a second two-year term as a member of the executive council of the Association for Canadian Studies in the United States (ACSUS). He is a member of the American Political Science Association (where he served as treasurer for the Canadian Politics Group from 2010 until 2017) and a member of the International Studies Association. Sands earned a BA in political science from Macalester College, and his MA in international economics (1994) and PhD in international relations and Canadian Studies (2009) from Johns Hopkins SAIS.
You can learn more about Chris via his LinkedIn profile and follow him on Twitter @sandsatwilson.
Session Timeline:
4:00 PM - Pre-Session
4:05 PM - Welcoming Remarks, Roll Call* - Bill Stokes, WNG Chairman
4:12 PM - Speaker Introduction - Cynthia Bunton, WNG International Chair
4:15 PM - Discussion with Chris Sands
5:30 PM - Adjourn
Note: *Following our welcoming remarks, we conduct a brief roll call during which participants may introduce themselves.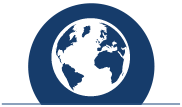 Our WNG Host:
This event is hosted by the WNG International Roundtable, which supports leaders in the international arena, including the private, public, and independent sectors. We do this by convening business networking opportunities and content-driven programs that address issues of interest to professionals working in international fields. The WNG International Roundtable is led by our WNG International Committee (steering committee) and advised by the WNG International Council.
Event Platform & Recordings:
This event takes place on the Zoom meeting platform. This session will be recorded. The WNG will share with registrants the video/audio/chat thread recordings.
Event Registration:

Complimentary for WNG Members
$20 Non-Members
NOTE: Please register in advance. Once you have registered online, the WNG Office will send you a confirmation email with a link and password to participate in this Zoom meeting.
Join & Go:
$90: Join & Go (option for Non-Members; See details below*)
*Become a new/first-time WNG Member (annual dues are $90) and attend this particular event at no extra cost. Register for the event and then submit your WNG membership application online.
Expired membership? Please pay/renew your dues online before registering here as a WNG Member. The Join & Go option is not available for WNG Members whose dues have expired.
Cancellation Policy:
WNG 48-Hour Cancellation Policy applies to this event.
Questions? Contact the WNG Office: 202-455-4504.