WNG International Roundtable :: Leadership Committee Meeting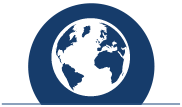 WNG International Roundtable
Leadership Committee Meeting
Wednesday, January 13, 2021
11:00 AM - 12:00 PM
Mission: The WNG International Roundtable supports leaders in the international arena, including the private, public, and independent sectors. We do this by convening business networking opportunities and content-driven programs that address issues of interest to professionals working in international fields. Additionally, the International Roundtable works collaboratively with other WNG Roundtables and Special Interest Groups, and serves as the WNG's liaison to other international-focused organizations. The WNG International Roundtable is led by a steering committee and advised by the WNG International Council.
Agenda: This meeting will further develop our 2021 program agenda and identify speakers.
Participation: You must be a current WNG Member to participate in this meeting.
RSVP: To request participation, please contact the WNG Office via email.
Questions: Contact the WNG Office