WNG International Networking Reception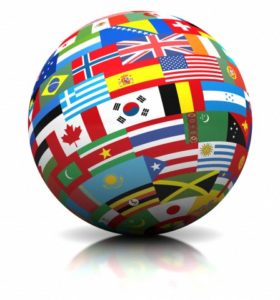 Please join the Washington Network Group for our next WNG International Networking Reception at Mission Dupont (new venue) in Washington, D.C. Welcoming remarks will be offered by WNG Member Hampton Dowling, Chairman of the Commonwealth of Virginia's Committee on International Trade.
Wednesday, March 13, 2019
6:00 PM - 8:30 PM
About this Event:
This event is convened under the auspices of the WNG International Roundtable, which supports leaders in the international arena, including the public, private, and independent sectors. This event presents an excellent networking opportunity for professionals in international business, international trade policy and international development. WNG Members register at the special member rate. Non-members are welcome to attend, though must register online in advance. Business casual. Cash bar. Complimentary hors d'oeuvres. Come join us!
Initial Registrants:
See initial registrants on our registration page (left side panel).
Our Venue: (new venue!)
Mission Dupont
Loft Bar (upstairs)
1606 20th Street NW
Washington, D.C. 20009
Map location
Our venue is located at the Dupont Circle Metro station (exit north escalators). Street parking is available in the surrounding area.
Event Registration:
$15: WNG Members
$30: Non-Members
(No surcharge for walk-ins, however payment at the door is by cash or check only.)
Join & Go:
$90: Join & Go (option for Non-Members; See details below*)
*Become a new/first-time WNG Member (annual dues are $90) and attend this particular event at no extra cost. Register below, and then submit your WNG membership application online.
Expired membership? Please pay/renew your dues online before registering here as a WNG Member. The Join & Go option is not available for WNG Members whose dues have expired.
Cancellation Policy:
WNG 48-Hour Cancellation Policy applies to this event.
Questions? Contact the WNG Office: 202-455-4504.