WNG Holiday Networking Reception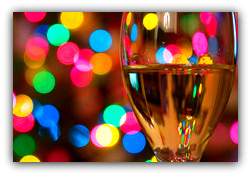 Washington Network Group (WNG)

Please join the Washington Network Group for our WNG Holiday Networking Reception.
Wednesday, December 5, 2018
6:00 PM - 9:00 PM

This year we return to the Eighteenth Street Lounge, which is where it all began! Indeed, twenty years ago the WNG held its first Holiday Networking Reception at ESL, so we are pleased to return for 2018! Our reception takes place in the Gold Room, which includes a private bar. ESL offers a broad array of happy hour specials during our event, which is run 'cash bar' with complimentary hors d'oeuvres.
This reception brings together WNG Members who participate in all six of our WNG Roundtables: International, Communications, Government, Technology, Entrepreneur and Career Development, as well as in our Emerging Leaders Forum and our Women's Leadership Forum.
Attire is Business and Festive.
Presenting Partner: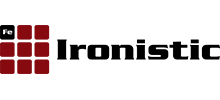 We are very pleased to have Ironistic as our presenting partner for this event. To learn more about Ironistic, contact Chris Foss, Co-founder via email or call 703-829-0809.
Initial Registrants:
See initial registrants (click here) on our registration page, left side panel.
Our Venue:
Eighteenth Street Lounge
1212 18th Street, NW
Washington, DC 20036
Map Location.
Please Note: The Eighteenth Street Lounge (ESL) occupies a second floor location without elevator service. The venue is within walking distance from the Farragut North Metro station, the Farragut West Metro station and the Dupont Circle Metro station. Garage parking is available in the surrounding area. There is limited street parking available until after 6:30 PM when parking restrictions end.
Event Registration:
Please register in advance so that we may plan accordingly.
$20: WNG Members
$30: Non-Members
Join & Go:
$90: Join & Go (option for Non-Members; See details below*)
*Become a new/first-time WNG Member (annual dues are $90) and attend this particular event at no extra cost. Register below, and then submit your WNG membership application online.
Expired membership? Please pay/renew your dues online before registering online as a WNG Member. The Join & Go option is not available for WNG Members whose dues have expired.
REGISTER ONLINE: Click here. Please register online in advance.
Cancellation Policy:
WNG 48-Hour Cancellation Policy applies to this event.
Questions? Contact the WNG Office: 202-455-4504.