WNG Government Roundtable :: Steering Committee Meeting
WNG Government Roundtable
Steering Committee Meeting
Tuesday, November 12, 2019
4:00 PM - 6:00 PM
Mission: The WNG Government Roundtable supports leaders working in the government arena, including the public, private, and independent sectors. We do this by convening business networking opportunities and content-driven programs that address issues of interest to professionals working in government fields. Additionally, the Government Roundtable works collaboratively with other WNG Roundtables and Special Interest Groups, and serves as the WNG's liaison to other government and public sector-focused organizations.
Agenda: This meeting will consider prospective programs and speakers for the year ahead.
Participation: You must be a current WNG Member to attend this meeting.
RSVP: Please RSVP to the WNG Office via email.
Questions: Contact the WNG Office
Our Meeting Venue: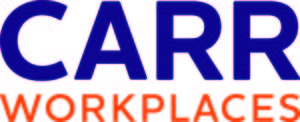 Carr Workplaces - The Willard
1455 Pennsylvania Avenue, NW
Suite 400
Washington, D.C. 20004
Map location
Building Logistics: Enter the building either from the entrance at 1455 Pennsylvania Avenue NW or from the entrance on F Street NW. Take the elevator to the 4th Floor. The entrance to garage parking is on F Street NW. If traveling by Metro, Carr Workplaces at The Willard is conveniently located two blocks from the Metro Center station (Red/Orange/Silver/Blue lines).
About Carr Workplaces:
Our Venue Partner - Carr Workplaces - provides our meeting room at their Willard Office Building location. To explore workplace solutions with our partner, please contact Megan Alexander via email or call her at 202-580-6504.