WNG Career Development Brainstorming Session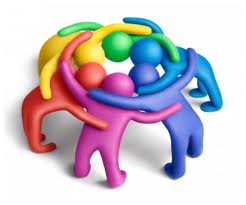 Wednesday, July 14, 2021
12:00 PM - 1:15 PM

Please join our next WNG Career Development Roundtable event with Phaedra Brotherton, Principal at Resumes and Career Strategies, Alex Brown, Client Solutions Director at ExperisPRO, and Bill Stokes, Chairman of the Washington Network Group.
During this highly interactive session, our speakers will discuss what has changed since the pandemic began and what they see happening in this new "next normal" period, and extrapolate potential future trends. Following their remarks, Phaedra, Alex, and Bill will engage in a moderated brainstorming session with participants on topics they raise. Attendees will have an opportunity to pose questions and share their own insights, as well.
Session Timeline:
12:00 PM - Welcoming Remarks
12:10 PM - Program Begins
1:15 PM - Program Ends > Adjourn
About Our Moderators:
Phaedra Brotherton is the Principal of Resumes and Career Strategies, through which she partners with mid-career and executive association and nonprofit  professionals to develop the tools and strategies they need to create fulfilling careers.  She is certified job and career transition coach (JCTC)  and a certified professional resume writer (CPRW) with in-depth training in modern job search coaching techniques and career development facilitation. Before becoming a career transition and job search consultant and coach, she worked for several years in nonprofit and association space in publishing, marketing, and fundraising communications. Phaedra has written and presented on career transition and job search topics for ASAE's Association Headquarters, and was also recently honored to have a career change resume she wrote for an executive looking to move into more mission-driven work featured in the latest edition of Resumes for Dummies. Her articles on careers, the job search, and employment topics have been published by national magazines, including Working Mother, Black Enterprise, the Washingtonian, Executive Update, T+D Magazine,  and HRMagazine. To stay current on the latest and greatest employment trends and career transition best practices, she holds memberships in the Professional Association of Resume Writers and Career Coaches, the National Career Development  Association, and Career Directors International. Learn more about Phaedra here.

Alex Brown is the Client Solutions Director for ExperisPRO, the Permanent Placement division focusing on IT roles. This is a national division of a nearly $30 Billion a year organization which has been ranked as a best place to work for LGBTQ equality and the only company of its type to be honored with the title of World's most ethical companies for 11 years straight. Alex specialized in working with organizations from enterprise clients to government contracting organizations, by creating solutions for their hiring needs. Before coming to Experis, Alex successfully helped companies set and achieve their goals in the government contracting, litigation services, and talent acquisition verticals. With over 15 years' experience in business development and executive recruiting, supporting the Career Development team is a dream come true. Alex has served on the board of directors for multiple local professional organizations and volunteers with both the Montgomery County Coalition for the Homeless and the Manna Food Center. Alex is always reachable and will always return your call (except when he is volunteering or when his beloved Patriots are playing). Learn more about Alex here.

Bill Stokes is Founder and Chairman of the Washington Network Group (WNG), an organization of senior-level executives in the private, public and independent sectors. Bill is "a people person" who works with owners, founders, and builders of growing companies and non-profit organizations. As an executive search consultant, he has recruited leaders, executives, and managers for U.S. and international clients. His focus areas include management and operations, sales, business development, marketing, communications, public relations, public affairs, advocacy, government relations, lobbying, advancement, development, and fundraising. He is a trained leadership development coach and serves as a mentor to numerous organizations including the BMW Foundation's RESPOND Accelerator, Accelerate Athens, and the Exonian Mentors program of Phillips Exeter Academy. Bill is a member of the College of William and Mary's Professional Networks Leadership initiative and serves on the Board of the George C. Marshall International Center where he chairs the development committee. Learn more about Bill here.

Our WNG Host:
This event is hosted by the WNG Career Development Roundtable, which convenes special events relating to career and professional development; talent management, executive coaching and leadership development; and executive search and recruiting topics of interest to the Washington Network Group community.
Event Platform & Recordings:
This event takes place on the Zoom meeting platform. This session will be recorded. The WNG will share with registrants the video/chat thread recordings.
Event Registration:

$10 for WNG Members
$20 for Non-Members
Join & Go:
$90: Become a WNG Member ($90 annual dues) and attend this particular event at no extra cost. Those registrants joining our membership may select this option when registering for the event. Afterward, the WNG Office will contact you to complete the process by submitting your online membership application.
Cancellation Policy: WNG 48-Hour Cancellation Policy applies to this event.
Questions: Contact the WNG Office: 202-455-4504.