Living Your Brand Inside and Out
WNG Women's Leadership Forum
Thursday, June 6, 2019
4:00 PM - 6:15 PM

Please join the Washington Network Group (WNG) when we meet with Cyndy Porter, founder of Success thru Style, who will lead discussion about "Living Your Brand Inside and Out."
About this Event:
What does it mean to have a personal brand? Come meet Cyndy Porter of Success thru Style, who will help you discover yours. Cyndy's mission is to help women develop the confidence to succeed on their terms. During this interactive session, we will:
• Explore what it means to have a personal brand that communicates exactly who you are and how you want to be seen by others;
• Get a sneak peek at how others see you;
• Learn what it means to create a brand that establishes you as a subject matter expert in your field;
• Get introduced to how to dress in a way that communicates your intentional image.
Cyndy coaches professional women to discover their personal brand and live it inside and out. Her mission is the help every woman develop the confidence she needs to show up in the world as her true self and succeed on her own terms. This is your opportunity to learn from one of the best.
This session will be introduced by Silvia Dumitrescu, WNG Board member and Chair of the WNG Women's Leadership Forum.
* * *
About Our Speaker:
Cyndy Porter is like most women in many ways. She was never taught how to feel beautiful. In fact, she was taught the opposite. She was a shy, sensitive, and insecure girl - a target for bullies. And she took everything to heart. She was even convinced that she wasn't smart.
Too many of us women leave our childhoods filled with self-doubt and self-criticism, even if we are not bullied. Popular culture compounds these problems by confronting us with unnaturally thin, air-brushed models and unrealistic expectations.
Cyndy's road was particularly rough. She never felt good about how she looked. Her life choices were based on her sense of unworthiness. Her experiences reinforced that sense.
Cyndy is like us, and she is exceptional, too. Eventually she began to realize that how you feel about yourself affects all your decisions about friendships, relationships, and career. If you can turn around your self-image, you can turn around your life.
That's exactly what Cyndy did. She turned her life around and built a career. Now she has built her own company designed to do this for others. Using principles based in science, art, psychology, and business marketing, Cyndy has developed a unique personal branding strategy that empowers women to have a powerful self-image and live their lives with poise and confidence.
Cyndy believes every woman deserves to feel beautiful. Every woman should leave her house with the confidence that she can take on the world.
Cyndy has a Bachelor of Science degree from California State University, Chico. She spent 20 years as a sales and marketing professional in a number of high tech organizations including WAIS (one of the first Internet companies in existence), Kodak, and her final corporate position as a divisional Vice President of Marketing at AOL. Cyndy started her own business over ten years ago after she got certified as a professional photographer from Professional Photographers of America. It is her mission and the mission of her company, Success thru Style, to help women everywhere develop the confidence they need to show up in the world as their true self and succeed on their own terms.
You can connect with Cyndy via social media on LinkedIn, Facebook and Instagram.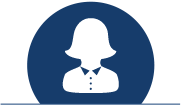 WNG Women's Leadership Forum:
This event is convened by our WNG Women's Leadership Forum (WLG). The WLF provides tools to support women in their pursuit of high-level executive and board positions by convening special events on compelling topics of interest, and by cultivating an expansive business network. Forum events are designed for WNG Members; However, non-members are invited to attend this event via our Join & Go option.
Event Timeline:
4:00 PM - Pre-Session Networking
4:20 PM - Program Begins
5:50 PM - Program Ends | Post-Session Networking
6:15 PM - Adjourn
Attire: Your attire should reflect your personal brand.
Our Venue:
IFIC Foundation
1100 Connecticut Avenue NW
Suite 430 - Conference Room
Washington, D.C. 20036
Our venue is located in close proximity to the Farragut North and Farragut West Metro stations. Garage parking is available in the surrounding area.
Event Registration:
$30 for WNG Members
$40 for Non-Members
Space is limited. Advanced/paid registration is required to attend.
Join & Go:
$90: Become a new/first-time WNG Member ($90 annual dues) and attend this particular event at no extra cost: Apply Online. Note: This option is not available for WNG Members whose memberships have expired.
Expired Membership? Please pay your dues/renew online before registering here as a WNG Member. To renew: Pay Dues Online.
Cancellation Policy: WNG 48-Hour Cancellation Policy applies to this event.
Questions? Contact the WNG Office: 202-455-4504.