Why Business Needs a New P&L
Thursday, January 13, 2022
12:00 PM - 1:15 PM

Please join our WNG conversation with Paul Spiers, founder of The New P&L Brand Purpose Institute, who will discuss with us 'Why business needs a New P&L' – one that is focused as much on 'Principles & Leadership' as it is on 'Profit & Loss'. Paul will outline why he believes that right now we have a unique opportunity to reframe the way we do business, as well as the steps leaders can take to hardwire into the foundations of our business cultures a firm commitment to our social, environmental and commercial responsibilities. Welcoming remarks by Bill Stokes, Chairman of the Washington Network Group.
About Our Speaker:
Paul Spiers is Founder of The New P&L® Brand Purpose Institute and host of the internationally respected business podcast series, The New P&L® – Principles & Leadership in Business. Paul is focused on helping leaders to solve one of the today's big business challenges: How to rediscover and re-engage Purpose in their business, then use it to underpin and drive its commercial, strategic and operational arteries - the critical cornerstones of any successful business. His keynotes are filled with insightful and thought-provoking observations and offer practical examples of how to apply the true power of purpose, creativity, principles and leadership in business. You can also find Paul on LinkedIn and follow The New P&L LinkedIn page here, as well.
Our WNG Host: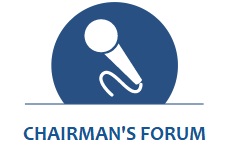 This event is convened by the WNG Chairman's Forum, which convenes special events with outstanding leaders on compelling topics of interest to our membership.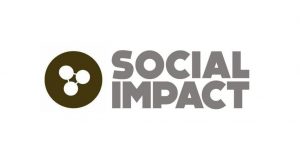 This event is also sponsored by the WNG Social Impact Series, which explores recent developments and specific initiatives across a broad range of related sectors and themes such as social entrepreneurship, social enterprise, corporate social impact/responsibility, impact investing, public accountability and governance, and more.
Session Timeline:
12:00 PM - Welcoming Remarks: Bill Stokes, WNG Chairman
12:05 PM - Speaker Introduction
12:10 PM - Presentation Begins followed by Q&A
1:15 PM - Adjourn
Event Platform & Recordings:
This event takes place on the Zoom meeting platform. This session will be recorded. The WNG will share with registrants the video/chat thread recording.
Event Registration:

$5 for WNG Members
$10 for Non-Members
Join & Go: To participate in this event, both non-members and former WNG Members may use our Join & Go option. To do so, please visit our registration page and select the option to pay your $90 membership dues when your register. Thereafter, the WNG Office will contact former Members who renewed to confirm of their Legacy Member status and will contact new Term Members with instructions to complete the on-boarding process. To learn more about the WNG membership, click here.
NOTE: After you have registered online via the WNG website, the WNG Office will send you a confirmation email with a Zoom link and password to participate in this meeting.
Important: "Add to Calendar" does not complete your registration. To receive the Zoom meeting link, you must complete the registration form and make payment, if required.
Questions: Contact the WNG Office.