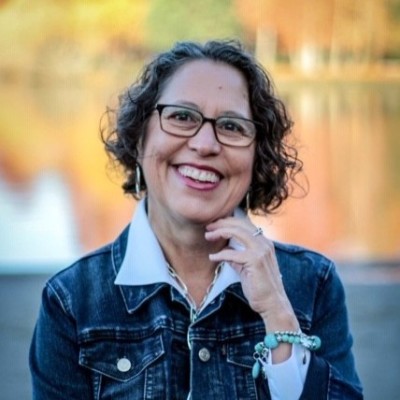 What's Next: A Deep Dive with NLP – What do you REALLY want?
40Plus of Greater Washington presents:
"What's Next: A Deep Dive with NLP – What do you REALLY want?"
After the tumultuous and confusing year that we've just experienced, you may be asking yourself one or more of the following questions:
How do I know what direction to take now?
What story do I tell myself about my choices?
How do I engage now in a way that delivers the success I seek?
Using some basic Neuro-Linguistic Programming (NLP) principles, we will explore how you can really hone in on some of these answers. NLP is a methodology to uncover hidden belief systems and can be applied to any area of our life. They are certainly useful tools when going through any life change and/or transition.
When we ponder what we want out of life, often there is something greater than the initial answer that comes to us. And only by truly knowing our desires, can we profoundly move forward in a powerful way.
Whether you are changing jobs, careers, or pondering the meaning of your current work, you will receive great value from the additional insights that NLP and practitioner Jean Battersby will provide. Explore your inner beliefs and let's see what we discover!
ABOUT THE SPEAKER
Jean L. Battersby is the founder of Catalyst Coaching and Consulting, a sole proprietorship delivering human resources consulting and professional coaching to small & medium-sized organizations, and individuals in transition. For 30 years, Jean created award-winning, engaging workplaces through the delivery of best practice HR programs throughout the United States. In 2015, she launched her business after experiencing a fourth career transition.
Jean leverages her personal experience of being "downsized or outsourced" to help others navigate work and personal life transitions. As a professional coach and business mentor, she combines business acumen, skills as a certified Master Neuro-Linguistic Practitioner (NLP) with an ontological approach to propel clients forward to achieve amazing success, fulfillment, and purpose.
Contact the Speaker: To invite Jean to support you in your journey, email her at jean@catalystcoachconsult.com. She provides services through Zoom, Skype, phone, or in-person in the Pacific Northwest. You can learn more about Jean on LinkedIn here.
Due to the continuing impact of the Coronavirus pandemic, this will be a VIRTUAL MEETING!! Please register online to receive instructions about logging in to the Zoom session: https://www.40plusdc.org/event-4351567.  Login instructions will be emailed to all participants who register for the session.
The 40Plus Monday Morning Speaker Series is sponsored by the Fairfax County Economic Development Authority (FCEDA). FCEDA's Talent Initiative Program provides great resources to connect our 40Plus members to hiring companies, agencies, and non-profits across Northern Virginia through https://workinnorthernvirginia.com/.