What It's Like to Be the First and Only
Thursday, December 3, 2020
4:00 PM - 5:30 PM

Please join the WNG when we meet with Jennifer R. Farmer, author of First and Only: A Black Woman's Guide to Thriving at Work and in Life, lecturer, and strategic communication adviser, who will discuss with us what it's like to be the First and Only. Welcoming remarks by Christa Davis, chair of the WNG Women's Leadership Forum.
Across the nation, many are noting Kamala Harris' appointment as the first Black and Indian-American woman to be tapped for Vice President. This is a momentous occasion indeed. But there is an underbelly associated with being the first and only. We'll talk about it during this lively discussion with Jennifer.
Get your copy of the book here: First & Only.
About Our Speaker:
Jennifer R. Farmer is a writer, trainer and activist communicator. She is the author of the forthcoming book, First and Only: How Black Women Navigate Work and Life (Broadleaf Books). Her debut book, Extraordinary PR, Ordinary Budget: A Strategy Guide, was published in 2017 by Berrett-Koehler Publishers. She is host of the United Methodist Women's #UMWFaithTalks podcast, where she explores how women of faith engage in social justice concerns.
Through her writing, Jennifer focuses on everything from her faith to developing better leaders to issues of gender and race. Her work has appeared in publications such as the Blavity, Society for Nonprofits, Chronicle of Philanthropy, CNN, The Root, HuffPost, LifeHack, PR Daily, Red Letter Christians and more.
The founder of Spotlight PR LLC, a boutique firm specializing in communications strategy and training for leaders and groups committed to social and racial justice, Jennifer has provided services to national organizations and celebrities committed to social and racial justice space.
Through Spotlight PR, she works and has worked with a host of high-profile clients including activist, rapper and businessman Michael Render, pka Killer Mike, who is host of the Netflix show, "Trigger Warning with Killer Mike" and one half of the rap duo Run the Jewels, Art, Beats & Lyrics, the Rev. Dr. William J. Barber II, author Edgar Villanueva (Decolonizing Wealth), Bankhead Seafood, and a host of social justice organizations such as the Funders' Collaborative for Youth Organizing, Repairers of the Breach, United Methodist Women, Religious Coalition for Reproductive Choice and more.
Jennifer's understanding of the intersection of politics, advocacy and media has helped the leaders and groups she's worked with standout in a crowded media landscape. She and the teams she has led have booked clients and colleagues in news stories and TV segments in leading print, digital and broadcast media outlets including The New York Times, the Wall Street Journal, The Washington Post, Atlanta Journal Constitution, USA Today, Politico, HuffPost, The View, The Real, CNBC, CNN's Brooke Baldwin, the Joe Rogan Podcast, The Breakfast Club, HBO's Real Time with Bill Maher, MSNBC's AM Joy, and MSNBC's The Rachel Maddow Show.
Jennifer is a former member of the University of Rochester Board of Trustees' Diversity Advisory Council, and a member of the advisory board for the National Center for State Courts' Community Engagement in the Courts initiative. Farmer earned a Bachelor of Arts in English and Political Science from the University of Rochester. She is a devoted mother of two and lives in Northern Virginia.
Learn more about Jennifer on her website.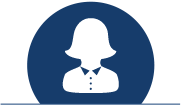 WNG Women's Leadership Forum
Our WNG Host
:
This event is hosted by the WNG Women's Leadership Forum (WLF), which supports women in their pursuit of high-level executive and board positions. We do this by convening special events on compelling topics of interest, and by cultivating a dynamic business network of women leaders.
Session Timeline:
4:00 PM - Pre-Session
4:05 PM - Welcoming Remarks and Introduction - Christa Davis, WLF Chair
4:10 PM - Program Begins
5:20 PM - Program Ends > Post-Session
5:30 PM - Adjourn
Event Platform & Recordings:
This event takes place on the Zoom meeting platform. This session will be recorded. The WNG will share with registrants the video/audio/chat thread recordings.
Event Registration:

Early-bird rates are in effect until midnight on Tuesday, December 1:
WNG Members: Complimentary early-bird; $10 thereafter
Non-Members: $10 early-bird; $15 thereafter
NOTE: Please register in advance. Once you have registered online, the WNG Office will send you a confirmation email with a link and password to participate in this Zoom meeting.
Join & Go:
$90: Become a WNG Member ($90 annual dues) and attend this particular event at no extra cost. Those registrants joining our membership may select this option when registering for the event. Afterward, the WNG Office will contact you to complete the process by submitting your online membership application.
Cancellation Policy: WNG 48-Hour Cancellation Policy applies to this event.
Questions: Contact the WNG Office: 202-455-4504.