Convening Virtual Conferences: A Discussion of Best Practices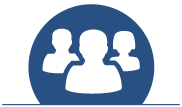 Thursday, February 4, 2021
4:00 PM - 5:30 PM

Please join the Washington Network Group (WNG) when we convene a panel of professionals to discuss best practices for convening virtual conferences.
As the coronavirus pandemic continues to surge across the United States, professionals responsible for putting on virtual conferences are now better positioned than they were last year. They have learned a great deal about operating in a virtual world: How to convene events; how to prepare and keep attendees engaged; best practices for agenda development and timing; which platforms to use; and how to select and prepare speakers for a successful event.
For this session, we have brought together Lee Gimpel, Founder of Better Meetings, Angie Harmon, Program Officer at the National Academy of Education (NAEd), and Linda Howard, founder of Howard Consulting LLC, to discuss best practices and help us figure out where we go from here. Our moderator for this event is James Wilkinson CAE, who serves on the WNG Nonprofit Leadership Forum (NLF) steering committee. Welcoming remarks will be offered by Bill Stokes, WNG Chairman.
Our Speakers:
Lee Gimpel is the founder of Better Meetings, a meeting facilitation, training and design firm in Washington, DC. His own 2-day virtual event, the Conference Organizers Summit, helps event professionals adapt and improve their online, in-person and hybrid events. Lee takes a human-centered approach to making meetings and conferences more productive, effective, and engaging. He's worked with a wide variety of associations as well as corporate and government entities. Formerly, as Director of Development for LifeWise Strategies, he spent a decade overseeing the training/education company's products that helped organizations design and facilitate better programs, more authentic client connections, and dynamic classes. There, he built out the firm's gamified online platform and worked with organizations such as Habitat for Humanity, United Way, and the USMC. Previously, he worked in the training-knowledgebase department at Capital One and started his career as a product manager on the tech conference circuit during the dot-com period. His work blends meeting facilitation, audience engagement, design thinking, and specific training with Liberating Structures, Technology of Participation, and improv.
Angie Harmon, Program Officer at the National Academy of Education (NAEd), and formerly of the University of Maryland, has planned professional and academic conferences since 2012. At the NAEd, she runs their Postdoctoral and Dissertation Fellowship programs and plans multiple professional conferences per year for leaders in education research, meetings for senior scholars and Nobel Prize winners, and Congressional briefings. In March 2020, she successfully converted a major in-person conference to a virtual format with a three-day lead, as a result of COVID-19, and in November 2020, she executed a combined virtual academic and professional development conference comprising 100s of attendees. Her focus is on creating collaborative networking opportunities and increasing audience engagement in virtual conferencing. In her spare time, Angie practices Brazilian Jiu Jitsu and holds a national record in powerlifting.
Linda Howard, founder of Howard Consulting LLC, helps nonprofit leaders who want to maintain strong relationships with their teams, donors, and customers in this virtual world we're living in. Offering online seminars, workshops, and facilitated meetings and retreats, Linda helps teams better understand each other, build more effective work relationships, and achieve better results from their projects and programs. As a Certified Virtual Facilitator, Linda has spent most of the last year helping nonprofit leaders, facilitators, coaches, and other consultants take their in-person conferences, workshops and events online. She also produces all webinars and online workshops for the Mid-Atlantic Facilitators Network (www.mafn.org). Linda is a Certified Management Consultant (CMC), Project Management Professional (PMP), and an Everything DiSC® and 5 Behaviors of a Cohesive Team® facilitator. She is former chapter president of the Institute of Management Consultants, National Capital Region chapter and currently serves on the leadership team. On a personal note, Linda is absolutely in love with the outdoors and can often be found wandering in the woods or searching for a quiet place to enjoy the next sunset.
James Wilkinson MA CAE is a seasoned nonprofit servant leader. Currently he serves on the Leadership Committee of the WNG Nonprofit Leadership Forum (NLF), as well as the Board of Directors of an environmental NGO, Climate First. From 2015-2020, he served as Executive Director of the Society for Vascular Ultrasound, where he grew membership by 30%, set up a Foundation, and transitioned the organization into research activities. Prior to that, he served as Vice President for Strategy and Growth at the National Foreign Trade Council (NFTC), and as Executive Director at Washington International Trade Association (WITA), where membership and sponsorships doubled during his decade-long tenure. He is a holder of the prestigious Certified Association Executive (CAE) credential from the American Society of Association Executives (ASAE). He holds a Masters in Organizational Leadership, and Bachelor's degrees in Education and English Literature. He lives with his family outside Washington, D.C. in suburban Maryland.
Our WNG Host:
This event is hosted by the WNG Nonprofit Leadership Forum (NLF), which supports leaders working in the nonprofit, association, NGO, and social sectors. This forum provides an opportunity for our WNG Members and prospective members to exchange ideas and information in a collegial setting. We support our constituents by convening business networking opportunities and content-driven programs that address issues of interest across these fields.
Session Timeline:
4:00 PM - Pre-Session
4:05 PM - Program Begins; We will include one short breakout session
5:25 PM - Program Ends > Post-Session
5:30 PM - Adjourn
Event Platform & Recordings:
This event takes place on the Zoom meeting platform. This session will be recorded. The WNG will share with registrants the video/audio/chat thread recordings.
Event Registration:

Early-bird rates are in effect until midnight on Tuesday, February 2.
$10 for WNG Members (early-bird); $15 thereafter
$15 for Non-Members (early-bird); $30 thereafter
NOTE: Please register in advance. Once you have registered online, the WNG Office will send you a confirmation email with a link and password to participate in this Zoom meeting.
Join & Go:
Join & Go: To participate in this event, both non-members and former WNG Members may use our Join & Go option. To do so, please visit our registration page and select the option to pay your $90 membership dues when your register. Thereafter, the WNG Office will contact former Members who renewed to confirm of their Legacy Member status, and will contact new Term Members with instructions to complete the on-boarding process.
Cancellation Policy: WNG 48-Hour Cancellation Policy applies to this event.
Questions: Contact the WNG Office.