The Great Resignation: What Can Be Done about It?
Thursday, December 2, 2021
12:00 PM - 1:15 PM

Please join us for our next WNG Chairman's Forum when we convene a panel discussion with Raelene Wagoner, Vice President of Talent Management at Unison, and Lizabeth Wesely-Casella, Founder and CEO of L-12 Services, who will explore with us The Great Resignation and what can be done about it. WNG Chairman Bill Stokes will moderate this session.
About Our Topic:
There is a Great Resignation underway across the American workforce, and still more people are anticipated to leave their jobs in the months ahead. This churn in the workforce is occurring at the same time that employers are trying to manage a "return to work" that balances in-person, remote, and hybrid workplace scenarios...
So, what can employers do to retain people in the face of this tidal wave of resignations? Our panelists will share their perspectives on what is causing this to happen, and - more importantly - what they have found to be effective retention strategies. We will approach this from talent management and internal communications perspectives, and then open up the session for a discussion with our audience. Come join us for what promises to be a great conversation.
Who should attend: Everyone is welcome. This conversation should be especially interesting for employers, owners, founders, builders of companies; nonprofit executives; HR and talent management professionals; internal communications professionals; and anyone trying to understand this new dynamic in which we find ourselves. You are invited to join the discussion.

About Our Speakers:
Raelene Wagoner is Vice President of Talent Management at Unison. Under her leadership, Unison has embraced an innovative performance management framework which enables development and increased engagement of Unison's team members. Raelene has more than 25 years of experience in technology firms as a Human Resources executive and Technology Consulting Delivery leader. She has extensive experience creating or optimizing Human Resources organizations and global experience in Latin America, Europe and Asia. She has led the Human Resources components of multiple merger and acquisition (M&A) actions. Prior to joining Unison, Raelene served as the Chief Human Capital Officer at CVP and led HR within Mantas. She serves as a Trustee on the William & Mary Foundation Board. As the chair of the Academic sub-committee, Ms. Wagoner is a member of the executive committee. In addition, Raelene is a violinist and serves on the Loudoun Symphony Board of Directors. She holds a Bachelor of Science in Computer Science and minor in Music from William & Mary. You can find Raelene on LinkedIn.

Lizabeth Wesely-Casella is the Founder and CEO of L-12 Services, an internal communications firm specializing in workflow, processes, and culture. She is a skilled strategic advisor who helps businesses get organized, get profitable, and get back to a culture of innovation. Her clients have reduced project delivery times by 35%, dropped employee attrition by 72%, and regularly increased revenue and customer service scores across the board. The L-12 Services client list spans various industries, including NGOs, federal health policy, international program development, and non-profit grassroots management. You can find Lizabeth on LinkedIn.

Our WNG Host: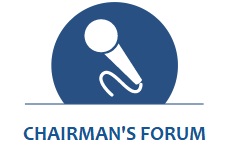 This event is convened by the WNG Chairman's Forum, which convenes special events with outstanding leaders on compelling topics of interest to our membership.
Session Timeline:
12:00 PM - Welcoming Remarks: Bill Stokes, WNG Chairman
12:05 PM - Panel Introductions
12:10 PM - Panel Discussion Begins
1:15 PM - Adjourn
Event Platform & Recordings:
This event takes place on the Zoom meeting platform. This session will be recorded. The WNG will share with registrants the video/chat thread recording.

Event Registration:

$5 for WNG Members
$10 for Non-Members
Join & Go: To participate in this event, both non-members and former WNG Members may use our Join & Go option. To do so, please visit our registration page and select the option to pay your $90 membership dues when your register. Thereafter, the WNG Office will contact former Members who renewed to confirm of their Legacy Member status, and will contact new Term Members with instructions to complete the on-boarding process. To learn more about the WNG membership, click here.
NOTE: After you have registered online via the WNG website, the WNG Office will send you a confirmation email with a Zoom link and password to participate in this meeting.
Important: "Add to Calendar" does not complete your registration. To receive the Zoom meeting link, you must complete the registration form and make payment, if required.
Questions: Contact the WNG Office.