The Changing Role of Marketing: What All Leaders Need to Know
Wednesday, April 10, 2019
5:30 PM - 8:00 PM

Every business organization experiences some kind of transformation. The best leadership teams understand that standing still is not an option; they are highly aware of the potential threats facing their organizations and know that disruption to the status quo will be needed if they are to stay in front of the competition.
Please join the Washington Network Group (WNG) and event partner AAF DC for a panel discussion and networking event with senior marketing professionals.
Our Panelists:
• Lynn Godfrey - Girl Scouts USA, Chief Marketing Officer and Chief Communications Officer
• Kelly Harman - Yorktel, Senior Vice President of Marketing
• Mark Kelly - Association of Governing Boards & Colleges, Vice President, Marketing & Communications
• Scot Safon - UPtv, Chief Marketing Officer
• Bob Mitchell - Mitchell Partnership Alliances, Principal (moderator)
Topics of Discussion:
CMOs must adapt and constantly innovate to keep pace with both changing consumer behavior, hyper go to market product development, data decision making and ever evolving distribution channels.
Moderated by Bob Mitchell, marketing executive and principal of consulting firm Mitchell Partnership Alliances, the panel will cover:
• Brand building in the age of algorithms, data analytics and automation
• Reinventing the marketing function within the organization's corporate structure
• Establishing your brand's competitive differentiation in order to deliver greater value for customers
• Creating unique customer experiences from personalization to delivery methods
• Crisis management at the intersection of social media and the activist consumer
• Nurture and foster an agile and innovation driven workplace mindset
Agenda:
5:30 PM: Registration & Networking
6:00 PM: Welcoming Remarks - WNG, AAF DC and 1776
6:10 PM: Panel Program/Presentations
7:00 PM: Panel Questions & Answers
7:30 PM: Networking Reception
8:00 PM: Adjourn
Our Venue:
1776 Crystal City
2231 Crystal Drive, Suite 1000
Arlington, Virginia 22202
Click here for location map
The WNG is very pleased to have 1776 Crystal City as our venue partner. Street parking in Crystal City is free after 4:00 PM; Garage parking is available in the building and surrounding area. The Crystal City Metro station is located one block from our venue.
Videography:
The WNG is very fortunate to have CoCreate Studios as our videography partner. CoCreate Studios is a creative studio dedicated to customized videography, photography, design, and copywriting.
Sponsor: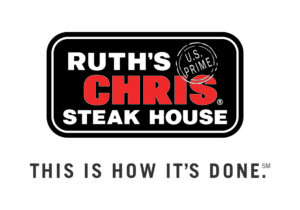 The WNG is pleased to include Ruth's Chris Steak House as a sponsor for this event. The restaurant is located just one floor above our event venue!
Initial Registrants:
See initial registrants (click here) on our registration page, left side panel.
Event Registration:

$30 AAF DC Members
$30 WNG Members
$40 Non-Members
Join & Go:
$90: Join & Go (option for Non-Members; See details below*)
*Become a new/first-time WNG Member (annual dues are $90) and attend this particular event at no extra cost. Register below, and then submit your WNG membership application online.
Expired membership? Please pay/renew your dues online before registering here as a WNG Member. The Join & Go option is not available for WNG Members whose dues have expired.
Cancellation Policy:
WNG 48-Hour Cancellation Policy applies to this event.
All participants who attend agree to video and/or audio recording of this along with transcription of comments.
Questions? Contact the WNG Office: 202-455-4504.