Taproot Foundation: Pro Bono and the Spectrum of Corporate Volunteerism
Thursday, June 3, 2021
4:00 PM - 5:30 PM

Please join us for this WNG Social Impact panel discussion where our speakers will explore the transformative impact of skilled volunteering from both the corporate and the nonprofit perspectives. Our moderator is Lindsay Firestone Gruber, President & CEO of the Taproot Foundation.
About Our Speakers:
Lindsay (Firestone) Gruber is a widely recognized authority on pro bono programs and cross-sector nonprofit capacity building. As the Taproot Foundation's Chief Executive Officer, Lindsay oversees the strategic development and implementation of Taproot's award-winning pro bono programs including Taproot's signature online platform, Taproot Plus, as well as the organization's direct service and corporate pro bono program development through its Advisory Services practice. In her 15 years at the Taproot Foundation Lindsay has served as a leader across Taproot's functions and markets and founded Taproot's Advisory Services practice in 2008, building the initiative into the global leader in corporate pro bono program design. Lindsay is a frequent public speaker on cross-sector collaboration, nonprofit capacity building, CSR, and corporate employee engagement, and has authored and contributed to many best-practice thought leadership pieces in the field on topics ranging from pro bono and leadership development to best practices in effective program design and scaling. Lindsay holds a BA from Yale University and is an American Express Leadership Academy alumna. You can find Lindsay on LinkedIn.

Sam Lewis is the Executive Director of the Anti-Recidivism Coalition (ARC). Previously, Sam served as the Director of Inside Programs. A former life prisoner himself, Sam understands the various obstacles, challenges, and difficulties the prison and reentry populations face. In 2017, Sam created the Hope And Redemption Team (HART), a first-of-its kind initiative he built from scratch. The Hope & Redemption Team (HART) is a group of nine former California life prisoners who go back into California state prisons to provide hope, demonstrate that redemption is achievable, and to prepare participants for successful reentry into our communities. His work directing the Hope and Redemption Team exemplifies what's best about ARC: our desire to reach and walk with those who have been most marginalized by society. Most Saturday nights, Sam leads the Hope and Redemption mentors who support youth currently housed at Barry J. Nidorf Juvenile Hall. These youth are facing potentially long prison sentences. The unique mentors are trained in Transformative Mentoring and use a peer-to-peer Credible Messenger model to encourage incarcerated youth to believe in themselves and pursue their education while incarcerated. Sam previously worked with Friends Outside Los Angeles County (FOLA) as Job Specialist, Case Manager, Employment Programs Supervisor, and Project Director, roles that reinforced his commitment to creating opportunities for formerly incarcerated men and women as they transition back into society. In 2018, Sam was the recipient of a Bank of America Neighborhood Builders Award, Uncommon Law's Uncommon Heroes award, and 2019 Danger Man Award. You can find Sam on LinkedIn.

Jonny McDonald is a Vice President of Post Production, Creative Operations for Universal Pictures Marketing. He oversees Finishing for Universal Pictures AV marketing material, including Trailers, TV Spots, and Digital content for social media. Jonny also serves as a member of the Universal Filmed Entertainment Group's Inclusion Committee. He helped to develop, launch, and operate the Social Transformation Team's "Impact Accelerator Program", which is designed to leverage NBCUniversal's core strengths and resources as a media company to amplify the mission of selected non-profit organizations. He also serves on the Marketing Department Diversity Initiatives Steering Committee (MDISC), aiding in outreach efforts to underserved communities and mentorship program development. You can find Johnny on LinkedIn.

About Our Series: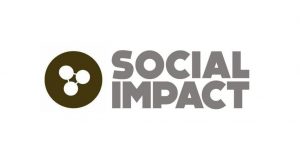 The WNG Social Impact Series explores recent developments and specific initiatives across a broad range of related sectors and themes such as social entrepreneurship, nonprofit and social enterprise, corporate social impact/responsibility, impact investing, public accountability and governance, social impact accelerators and hubs, B corporations, talent acquisition and board recruitment in the social sector, and more. Our event formats include moderated discussion panels and 'spotlight opportunities' for conversations with social entrepreneurs who are making a positive impact. Through this series we intend to introduce the WNG community to change-makers and initiatives that we can amplify and extend.
Our WNG Co-hosts:
This event series is convened by the Washington Network Group and co-hosted by four of our forums and roundtables, including the WNG Chairman's Forum, which convenes special events with outstanding leaders on compelling topics of interest to our membership; the WNG Entrepreneur Roundtable, which supports entrepreneurs who are building new organizations and businesses across a broad range of sectors; the WNG International Roundtable, which supports leaders in the international arena, including the private, public, and independent sectors; and the WNG Nonprofit Leadership Forum supports leaders working in the nonprofit, association, non-governmental organization, and social enterprise sectors.
Session Timeline:
4:05 PM - Welcoming Remarks: Bill Stokes, WNG Chairman
4:05 PM - Panel Introductions - Lindsay Firestone Gruber, Taproot Foundation (moderator)
4:10 PM - Program Begins
5:30 PM - Adjourn
Event Platform & Recordings:
This event takes place on the Zoom meeting platform. This session will be recorded. The WNG will share with registrants the video/chat thread recording.
Event Registration:
This event is complimentary:

NOTE: After you have registered online via the WNG website, the WNG Office will send you a confirmation email with a Zoom link and password to participate in this meeting.
Questions: Contact the WNG Office.