Nonprofit Careers: What Works in Today's Job Search
Wednesday, July 21, 2021
12:00 PM - 1:00 PM

Please join our next Nonprofit Leadership Forum event when our panelists discuss their experience with what works in today's job searches in the sector. For this event, we have brought together Keesha Ceran, Associate Director at Teaching for Change, James Wilkinson, Professional Society Executive Leader, and Kimmi Cantrell, Managing Director of Careers In Nonprofits (our moderator).
During this event, you will hear the perspectives and experiences from job seekers on how to navigate the current nonprofit job market. Questions will be curated by the moderator and answered by the panelists, who have diverse experience and insight. If you have questions you would like to have answered as well, please submit them to the WNG Office. We will address these on a first come first serve basis.
About Our Speakers:
Kimmi Cantrell is an unrelenting optimist who is passionate about bringing courage and passion to the workplace through nonprofit staffing. In her 5 years serving as the Managing Director of Careers In Nonprofits, she spends her days connecting with nonprofit decision makers as well as job seekers, aiding both in finding solutions to their problems. Kimmi leads a team of nonprofit recruiters to find ideal matches between some of the world's top nonprofit organizations and job seekers. Currently she serves as Chairwoman of the Leadership Committee of the WNG WNG Nonprofit Leadership Forum (NLF). You can find Kimmi on LinkedIn.

Nakeesha "Keesha" Ceran is motivated by her passion for social justice to positively impact and influence her circles, both domestically and globally. She strives to present a mindset that focuses on equality and equity and is actively involved in community development, particularly as it relates to education policy, Haitian advocacy, women's interests in politics and racial reconciliation at the intersection of faith. A first-generation American of Haitian immigrants, Keesha has lived in many parts of the U.S. An Ohio native, Keesha grew up in a college town, spent her adolescence and first few years of college in the Bay Area California, and a year with family in New York before settling in the D.C. Metro area since 2008. Keesha holds three degrees in Political Science, as a proud graduate of Foothill Community College and a double alumna of American University, where she received her bachelor's and master's degrees. She currently serves as a member-at-large of the American University Alumni Board and spends her off time volunteering with a local organization striving for racial unity & justice within the church. Additionally, she is the Associate Director for Teaching for Change, a k-12 education nonprofit in Washington, D.C. You can find Keesha on LinkedIn.

James Wilkinson MA CAE is a seasoned nonprofit servant leader. Currently he serves on the Leadership Committee of the WNG Nonprofit Leadership Forum (NLF), as well as the Board of Directors of an environmental NGO, Climate First. From 2015-2020, he served as Executive Director of the Society for Vascular Ultrasound, where he grew membership by 30%, set up a Foundation, and transitioned the organization into research activities. Prior to that, he served as Vice President for Strategy and Growth at the National Foreign Trade Council (NFTC), and as Executive Director at Washington International Trade Association (WITA), where membership and sponsorships doubled during his decade-long tenure. He is a holder of the prestigious Certified Association Executive (CAE) credential from the American Society of Association Executives (ASAE). He holds a Masters in Organizational Leadership, and Bachelor's degrees in Education and English Literature. He lives with his family outside Washington, D.C. in suburban Maryland. You can find James on LinkedIn.

Our WNG Host: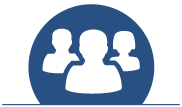 This event is hosted by the WNG Nonprofit Leadership Forum, which supports leaders working in the nonprofit, association, non-governmental organization, and social enterprise sectors. This forum provides an opportunity for our WNG Members and prospective members to exchange ideas and information in collegial settings. We support our constituents by convening business networking opportunities and content-driven programs that address issues of interest across these fields.
Session Timeline:
12:00 PM - Welcoming Remarks: Bill Stokes, WNG Chairman
12:05 PM - Panel Introductions - Kimmi Cantrell, Careers In Nonprofits (moderator)
1:00 PM - Program Ends > Adjourn
Event Platform & Recordings:
This event takes place on the Zoom meeting platform. This session will be recorded. The WNG will share with registrants the video/chat thread recording.
Event Registration:

$10 for WNG Members
$20 for Non-Members
Join & Go: To participate in this event, both non-members and former WNG Members may use our Join & Go option. To do so, please visit our registration page and select the option to pay your $90 membership dues when your register. Thereafter, the WNG Office will contact former Members who renewed to confirm of their Legacy Member status, and will contact new Term Members with instructions to complete the on-boarding process. To learn more about the WNG membership, click here.
NOTE: After you have registered online via the WNG website, the WNG Office will send you a confirmation email with a Zoom link and password to participate in this meeting.
Questions: Contact the WNG Office.