Networking to Advance Your Career: A Brainstorming Session
WNG Career Development Roundtable
Please join the Washington Network Group when we convene our next WNG Career Development Roundtable with Alexander Brown, Consultant at The McCormick Group, and Bill Stokes, WNG Chairman.
Wednesday, October 24, 2018
4:00 PM - 6:00 PM
Alex and Bill will discuss networking best practices and moderate a brainstorming session with participants on successful networking strategies and tactics. Attendees will have an opportunity to pose questions and share insights. Participants will leave this session with practical advice for achieving better results from their overall networking efforts.
About Our Co-Moderators:
Alex Brown currently is a consultant with The McCormick Group, the largest independent, Washington, DC-based executive search firm. TMG has been ranked as one of the top 25 largest executive search firms in the country based on revenue. As a consultant, Alex specializes in executive searches for law firms. Among his areas of expertise are intellectual property, energy law, labor and litigation. Before coming to TMG, Alex successfully helped companies set and achieve their goals in the government contracting, litigation services, and talent acquisition verticals. With over 15 years' experience in business development and executive recruiting, supporting the Career Development team is a dream come true. Alex has served on the board of directors for multiple local professional organizations and volunteers with both the Montgomery County Coalition for the Homeless and the Manna Food Center. Alex is always reachable, except when he is volunteering or when his beloved Patriots are playing, but he will always call you back.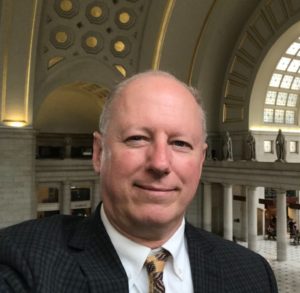 Bill Stokes is Founder and Chairman of the Washington Network Group (WNG), a Washington DC-based organization of senior-level executives from the private, public and independent sectors. Bill is a trained leadership development coach and has worked with a number of executive search and recruiting firms in the greater Washington, D.C. region. He has served on numerous boards, including the Science and Technology Policy Center for Development, the George C. Marshall International Center and the World Affairs Council of Washington, DC. Additionally, he is a World Responsible Leader with the BMW Foundation. Bill pursued graduate studies at the Elliott School of International Affairs at The George Washington University and undergraduate studies at the College of William & Mary in Virginia. You can learn more about Bill here.
WNG Career Development Roundtable:
Our WNG Career Development Roundtable convenes special events related to career and professional development; talent management, executive coaching and leadership development; and executive search and recruiting topics of interest to our Washington Network Group membership.
Session Timeline:
4:00 PM - Pre-Session Networking
4:15 PM - Program Begins
5:45 PM - Program Ends & Post-Session Networking
6:00 PM - Adjourn
Venue:
Carr Workplaces Rosslyn
1001 19th Street North, Suite 1200
Arlington, Virginia 22209
Reception: 571-384-7900
Venue website
Map location
Metro: Rosslyn Metro Station (one block from our venue)
Registration: CLICK HERE!
• Early-bird rates in effect until midnight on Saturday, October 13.
• Attendance is limited.
• Advanced/paid registration is required.
Questions: Contact the WNG Office: 202-455-4504.