How to Access Opportunities through Strategic Networking: A Brainstorming Session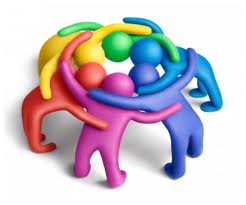 Thursday, April 25, 2019
4:00 PM - 6:15 PM

Please join the Washington Network Group when we convene a WNG brainstorming session with Lori Saitz, Founder of Zen Rabbit and a networking strategy guide for quiet business owners and professionals, and Bill Stokes, WNG Chairman and executive search consultant.
Lori and Bill will discuss networking best practices and moderate a brainstorming session with participants on successful networking strategies and tactics. Attendees will have an opportunity to pose questions and share insights. Participants will leave this session with practical advice for achieving better results from their overall networking efforts.
About Our Co-Moderators:
Back when Lori Saitz launched her first company and introduced the world to The Gratitude Cookie, she had to learn how to network effectively to find clients and referral sources. Today clients come to her because they fear they're missing out on opportunities - to find clients, get referrals, work on cool & interesting projects, get promoted, or hear about new jobs - because they don't have a strong network of connections. As a networking strategist and speaker, Lori works with business professionals on developing their networking abilities and creating long-term business relationships that support their success. In addition to her more than 25 years of experience in marketing and communications, Lori has worked as an on-air radio personality in South Florida. As the author of How to Feel Comfortable, Confident & Courageous at Networking Events, she is often interviewed in the media and regularly speaks to corporate teams and at conferences and events. When she's not networking or talking about networking, you can find Lori in the weight room at the gym or at a reformer Pilates class. Occasionally you might see her running or kickboxing, because she also loves eating and baking. Engage with her on LinkedIn, Facebook, or Instagram.
Bill Stokes is Founder and Chairman of the Washington Network Group (WNG), a Washington DC-based organization of senior-level executives working in the private, public and independent sectors. Additionally, Bill is an executive search consultant, recruiter and career counselor. He is a D/M/V native with an expansive network in the greater Washington, D.C. region. He works with local, national and international clients. In addition to his 30+ years of experience, he has served on numerous association, nonprofit and educational boards. Additionally, he is a World Responsible Leader with the BMW Foundation. Bill pursued graduate studies at the Elliott School of International Affairs at The George Washington University and undergraduate studies at the College of William & Mary in Virginia. Learn more about Bill here.
Session Timeline:
4:00 PM - Pre-Session Networking
4:15 PM - Program Begins
5:45 PM - Program Ends & Post-Session Networking
6:15 PM - Adjourn
Our Venue:
Carr Workplaces - Center City
First Floor Conference Room
1325 G Street, NW
Washington, D.C. 20005
We are very pleased to convene this event at Carr Workplaces - Center City, located in close proximity to Metro Center Station. Garage parking is available in the building and the surrounding area. To explore workplace solutions with our partner, please contact Megan Alexander via email, or by phone at 202-580-6504.
Event Registration:
CLICK HERE to REGISTER NOW
Space is limited. Advanced/paid registration is required to attend.
$20 for WNG Members (early-bird rate)
$30 for Non-Members (early-bird rate)
Join & Go:
$90: Become a new/first-time WNG Member ($90 annual dues) and attend this particular event at no extra cost: Apply Online. Note: This option is not available for WNG Members whose memberships have expired.
Expired Membership? Please pay your dues/renew online before registering here as a WNG Member. To renew: Pay Dues Online.
Cancellation Policy: WNG 48-Hour Cancellation Policy applies to this event.
Questions: Contact the WNG Office: 202-455-4504.