How to Access Opportunities through Strategic Networking: A Brainstorming Session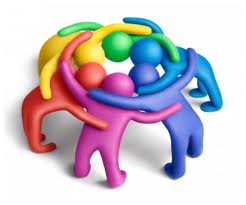 Wednesday, July 31, 2019
4:00 PM - 6:15 PM

Please join the Washington Network Group when we convene a WNG brainstorming session with Sue Butler, Vice President for Corporate Development with the Keri Shull Team/Optime Realty, and Bill Stokes, WNG Chairman and Managing Director at TalentFront executive search.
During this highly interactive session, Sue and Bill will discuss networking best practices and moderate a brainstorming session with participants on successful networking strategies and tactics. Attendees will have an opportunity to pose questions and share insights. Participants will leave this session with practical advice for achieving better results from their overall networking efforts.
About Our Co-Moderators:
Throughout her career Sue's role has been that of a solutions provider and "connector". Having spent over 26 years in corporate business development and executive search, she has a unique perspective into what drives organizations and makes them grow. Sue has owned several successful businesses, served as senior management in two start-ups, and has partnered with numerous high-growth companies to help them move their business plans forward and achieve outstanding and profitable results.
Most recently, she ran her own boutique search practice, placing executives nationwide in the global talent mobility industry. Earlier in her career, Sue was honored nationally for her work with Fortune 1000 companies that relocate new hires and employees and also assisted them in the design and administration of their corporate relocation programs. Later, she served as Vice President of Sales for a top Atlas Agent and managed a team that sold corporate relocation services to major U.S. companies, the State Department, NGO's, and other organizations that relocate employees around the globe.
Earlier this year, Sue joined the Keri Shull Team (KST) and is very excited to bring their award winning real estate and relocation services to growing companies and organizations within the Mid Atlantic. Additionally, she will be marketing KST's real estate expertise to DC metro companies to educate their employees on the home buying and selling process. Find Sue on LinkedIn here.
Bill Stokes is Founder and Chairman of the Washington Network Group (WNG), an organization of senior-level executives in the private, public and independent sectors. Bill is also Managing Director at TalentFront LLC, a firm that provides executive search and outsourced recruiting services to nonprofits, start-ups, technology firms and government contracting companies. He works with local, national and international clients. Additionally, he has served on numerous association, nonprofit and educational governing boards, and is a World Responsible Leader with the BMW Foundation. Bill pursued graduate studies at the Elliott School of International Affairs at The George Washington University, undergraduate studies at the College of William and Mary in Virginia and attended Phillips Exeter Academy. Learn more about Bill here.
Session Timeline:
4:00 PM - Pre-Session Networking
4:15 PM - Program Begins
5:45 PM - Program Ends; Post-Session Networking
6:15 PM - Adjourn
Our Venue:
Carr Workplaces - Rosslyn
Arlington Room, Suite 1200
1001 19th Street North
Arlington, Virginia 22209
We are very pleased to convene this event at Carr Workplaces - Rosslyn, located in close proximity to the Rosslyn Metro Station. Garage parking is available in the building and the surrounding area. To explore workplace solutions with our partner, please contact Megan Alexander via email, or by phone at 202-580-6504.
Event Registration:
Event Full - Registration is CLosed

$20 for WNG Members
$30 for Non-Members
Join & Go:
$90: Become a new/first-time WNG Member ($90 annual dues) and attend this particular event at no extra cost: Apply Online. Note: This option is not available for WNG Members whose memberships have expired.
Expired Membership? Please pay your dues/renew online before registering here as a WNG Member. To renew: Pay Dues Online.
Cancellation Policy: WNG 48-Hour Cancellation Policy applies to this event.
Questions: Contact the WNG Office: 202-455-4504.