Meet the WNG International Committee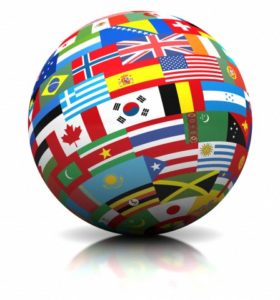 Thursday, April 2, 2020
4:00 PM - 5:30 PM
ONLINE EVENT

Please join our WNG International Roundtable when we convene a Zoom video networking event to "Meet the WNG International Committee" and connect with fellow international executives and professionals.
About this Event:
It's a crazy time, and we are all working through new modes of connecting, building, and maintaining trusted relationships with business and professional colleagues. The WNG International Committee, which is the steering committee for our WNG International Roundtable, wants to provide an opportunity for our WNG Members and non-member guests to engage with one another online. Following our very successful WNG Zoom meeting on Strategic Networking, which took place recently, we have decided to extend a similar opportunity to our international constituency.
Initial Registrants:
See initial registrants on our registration page (left side panel).
Session Timeline:
4:00 PM - Pre-Session
4:05 PM - Welcoming Remarks - Bill Stokes, WNG Chairman
4:10 PM - Roll Call - Meeting participants may introduce themselves
4:40 PM - Introduction of WNG International Committee members
5:00 PM - Review of WNG International Roundtable Agenda - Cynthia Bunton, Committee Chair
5:05 PM - Discussion, Questions and Answers
5:30 PM - Adjourn
More Good News: This event is business casual (wink); It's BYOB (smile); and afterward we will share with participants the video/audio/chat thread recordings so that you can follow up with the WNG International Committee and other meeting participants (yeah!).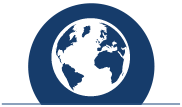 WNG International Roundtable:
The WNG International Roundtable supports leaders in the international arena, including the private, public, and independent sectors. We do this by convening business networking opportunities and content-driven programs that address issues of interest to professionals working in international fields. Additionally, the International Roundtable works collaboratively with other WNG Roundtables and Special Interest Groups, and serves as the WNG's liaison to other international-focused organizations. The WNG International Roundtable is led by our WNG International Committee (steering committee) and advised by the WNG International Council.
Our Venue:
Zoom Video Conference Meeting.
Event Registration:

$10 WNG Members
$20 Non-Members
Join & Go:
$90: Join & Go (option for Non-Members; See details below*)
*Become a new/first-time WNG Member (annual dues are $90) and attend this particular event at no extra cost. Register for the event and then submit your WNG membership application online.
Expired membership? Please pay/renew your dues online before registering here as a WNG Member. The Join & Go option is not available for WNG Members whose dues have expired.
Cancellation Policy:
WNG 48-Hour Cancellation Policy applies to this event.
Questions? Contact the WNG Office: 202-455-4504.