Social Impact Investing: Make a Dollar While Making a Difference
Wednesday, October 13, 2021
12:00 PM - 1:15 PM

Please join us for this WNG Social Impact Series event to learn firsthand how impact investments unleash the power of good around the world. Hear from Carrie Rich, CEO of The Global Good Fund and Managing Director of the Global Impact Fund II, and Achal Patel, CEO of Cabinet Health, whose sustainable healthcare company received support from the Global Impact Fund.
The Global Good Fund (GGF) identifies high-potential leaders and provides the coaching & capital to accelerate their social impact. Since 2012, GGF has provided over 180 fellowships to social entrepreneurs from the United States and around the world. GGF has a sister company, Global Impact Fund II, which invests in companies led by women and people of color. Cabinet Health provides sustainably packaged over the counter medicines to your door.

About Our Speakers:
Carrie Rich is the co-founder and CEO of The Global Good Fund. At age 26, Carrie felt privileged to have a mentor who invested in her leadership as a young professional. Together, they took this idea of pairing experienced business executives with emerging young social entrepreneurs to create a worldwide organization. Carrie also serves at the Managing Director of The Global Good Fund's sister company, the Global Impact Fund, a venture capital fund seeking market leading returns by backing social entrepreneurs who are people of color and women. Fundamentally, Carrie's message is about accessibility, how everyday people can empower themselves and others. Carrie is the author of three books, including Health Entrepreneurship: A Practical Guide, and two editions of Sustainability for Healthcare Management: A Leadership Imperative, which became a top 5 business book in Handelsblatt (Germany). Carrie is the recipient of The Daily Record's Most Admired CEO, the EY Entrepreneur of the Year award, and POLITICO Women Who Rule Award.

Achal Patel is the Co-Founder and CEO of Cabinet Health. He came from three generations of pharmaceutical manufacturing and healthcare professionals. Prior to Cabinet Achal worked in medical logistics and supply chain innovation. Being surrounded by the field his entire life and career, he and Co-Founder, Russell Gong, knew that society needed a smarter health experience -- one that focused on preparedness, honesty, and sustainability, which is how Cabinet Health was born. Currently we make about $1M in revenue monthly and put a smile on hundreds of thousands of faces each year. You can find Cabinet Health on LinkedIn.

Session Timeline:
12:00 PM - Welcoming Remarks: Bill Stokes, WNG Chairman
12:05 PM - Speaker Introductions: Laura Rheintgen, Senior Director at The Global Good Fund
12:10 PM - Remarks by Carrie Rich on Global Good Fund and Global Impact Fund II
12:25 PM - Remarks by Achal Patel about Cabinet Health and the effect of the impact investment on his business
12:40 PM - Q&A/Discussion led by Carrie Rich
1:15 PM - Closing & Adjourn - Bill Stokes
About Our Series: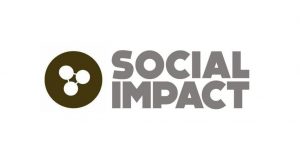 The WNG Social Impact Series explores recent developments and specific initiatives across a broad range of related sectors and themes such as social entrepreneurship, nonprofit and social enterprise, corporate social impact/responsibility, impact investing, public accountability and governance, social impact accelerators and hubs, B corporations, talent acquisition and board recruitment in the social sector, and more. Our event formats include moderated discussion panels and 'spotlight opportunities' for conversations with social entrepreneurs who are making a positive impact. Through this series we introduce the WNG community to change-makers and initiatives that we might amplify and extend. Come join us!
Our WNG Co-hosts:
This event series is convened by the Washington Network Group and co-hosted by four of our forums and roundtables, including the WNG Chairman's Forum, which convenes special events with outstanding leaders on compelling topics of interest to our membership; the WNG Entrepreneur Roundtable, which supports entrepreneurs who are building new organizations and businesses across a broad range of sectors; the WNG International Roundtable, which supports leaders in the international arena, including the private, public, and independent sectors; and the WNG Nonprofit Leadership Forum, which supports leaders working in the nonprofit, association, non-governmental organization, and social enterprise sectors.
Event Platform & Recordings:
This event takes place on the Zoom meeting platform. This session will be recorded. The WNG will share with registrants the video/chat thread recording.
Event Registration:
This event is complimentary:

NOTE: After you have registered online via the WNG website, the WNG Office will send you a confirmation email with a Zoom link and password to participate in this meeting.
Questions: Contact the WNG Office.