Love it or Leave it: Moving Your Career Forward
Thursday, September 26, 2019
4:00 PM - 6:15 PM

Please join the Washington Network Group when we meet with Christa Davis for an interactive session on the topic: "Love it or Leave it: Moving Your Career Forward."
About Our Topic:
Our careers are more intertwined with our lives than ever before. As humans, we naturally want a sense of purpose and meaning, and our careers can play an important role in creating this. However, the career advice we were told we 'should' follow often isn't the answer to achieve the happiness and fulfillment we desire. When there is misalignment in our jobs, it can easily trickle into all areas of our lives. As a result, we end up stressed, unfulfilled and disengaged.
So, what can you do to love your job? How do you know when it's time to leave your role and move on? In this workshop, Christa Davis will teach you how to get 'unstuck' in your career, make decisions that bring more meaning and motivation to your work, and share how you can decide if it's time to 'love or leave' your job.
This session will be introduced by Silvia Dumitrescu, WNG Board member and Chair of the WNG Women's Leadership Forum.
About Our Speaker:
Christa Davis is a certified professional coach, and is the owner of Christa Davis Coaching. She specializes in teaching women professionals how to gain the clarity and confidence to 'love or leave' their jobs. She also works with organizations to develop effective leaders and empower employees with the tools to thrive and love their work in order to increase employee retention and performance.
In addition to coaching, Christa is the founder of 'DC Emerging Women Leaders', a professional development group which offers monthly coaching events and workshops for women professionals in the DC area. She has facilitated leadership development programming for organizations including the Aspen Institute, Publicis Media, Junior League of Washington, the Women's Congressional Staff Association and American University.
Christa received her coach training through the Institute of Professional Excellence in Coaching (iPEC), and is a certified professional coach recognized by the International Coach Federation. She holds a B.A. in International Affairs and a M.A. in Organizational Leadership & Learning, both from the George Washington University. To learn more, please visit her website.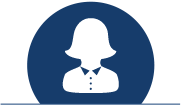 WNG Women's Leadership Forum:
This event is convened by our WNG Women's Leadership Forum (WLG). The WLF provides tools to support women in their pursuit of high-level executive and board positions by convening special events on compelling topics of interest, and by cultivating an expansive business network. Forum events are designed for WNG Members; However, non-members are encouraged to attend this event to learn more about the Washington Network Group.
Event Timeline:
4:00 PM - Pre-Session Networking
4:20 PM - Program Begins
5:45 PM - Program Ends & Post-Session Networking
6:15 PM - Adjourn
Our Venue:
Carr Workplaces Center City
First Floor Conference Room
1325 G Street, NW
Washington, D.C. 20005
We are very pleased to convene this event at Carr Workplaces Center City, located in close proximity to Metro Center Station. Garage parking is available in the building and the surrounding area. To explore workplace solutions with our partner, please contact Megan Alexander via email, or by phone at 202-580-6504.
Event Registration:

Space is limited. Advanced/paid registration is required to attend.
$30 for WNG Members
$40 for Non-Members
Join & Go:
$90: Become a new/first-time WNG Member ($90 annual dues) and attend this particular event at no extra cost: Apply Online. Note: This option is not available for WNG Members whose memberships have expired.
Expired Membership? Please pay your dues/renew online before registering here as a WNG Member. To renew: Pay Dues Online.
Cancellation Policy: WNG 48-Hour Cancellation Policy applies to this event.
Questions: Contact the WNG Office: 202-455-4504.