Leadership: What Is It, Really?
Wednesday, February 12, 2020
4:00 PM - 6:15 PM
Please join the Washington Network Group when we meet with Anne Duffy, Personal Leadership Coach at The Right Duff Coaching, LLC, who will discuss with us "Leadership: What Is It, Really?"
Leadership: What is it, really? When you hear the word "Leadership," who do you think of?
Someone else? Or possibly yourself...?
In this highly interactive session, Anne will share with us a model that offers ways you can use leadership skills in your daily work life, whether or not you occupy a leading role at your company or organization. Many of these skills are transferable to your personal life, as well. The model of leadership that Anne uses and teaches is applicable at all levels of an organization -- It's not just for CEOs, Managing Directors, or other upper-level professionals, although it applies directly to them, as well.
During this session, Anne will review some of the key skills that all leaders embody and may use to their benefit:
• Listening skills;
• Having a vision for yourself and another person;
• Communicating that vision/goal.
Additionally, attendees will participate in a short "skills drill" session that will help them build upon what they already know; Participants will leave this event with new leadership skills including:
• Two new ideas for themselves on how to apply this leadership model;
• Real-life practice at building upon existing listening skills;
• Two strategies for how to communicate a vision / goal to colleagues and others in your organization.
About Our Speaker:
Anne Duffy is a leadership coach, PR professional, educator, and endurance athlete. She is the owner and principal of The Right Duff Coaching, LLC. Anne is credentialed by the International Coach Federation as an Associate Certified Coach (ACC), and is also a Certified Professional Co-Active Coach (CPCC). Her coaching business focuses on mid-career professionals and her motto for her clients is: "Love the Job You're in, or Find the One You Do." She works with clients in varying industries including real estate, organizational development, small business owners, and more.
Anne has a background in public relations spanning 15 years, working in communications and media relations with major companies both in the U.S. and overseas. Anne has prepared and trained executives and company leaders for media interviews, developed key company messaging, written promotional and strategy pieces, as well other media-focused articles. She has worked on international teams for clients such as Hewlett-Packard and Airbus. She is also a triathlete, and will complete her first Ironman later this year. You can learn more on her website and on Instagram TV.
You can schedule a complimentary Curiosity Call with Anne to learn more about coaching, identify some of your goals, and experience how coaching can benefit you. Or contact Anne at Coaching@TheRightDuff.com to set up your call today.
About the WNG Career Development Roundtable:
The WNG Career Development Roundtable convenes special events relating to career and professional development; talent management, executive coaching and leadership development; and executive search and recruiting topics of interest to our Washington Network Group membership.
Session Timeline:
4:00 PM - Pre-Session Networking
4:15 PM - Program Begins
5:45 PM - Program Ends & Post-Session Networking
6:15 PM - Adjourn
Attire is business casual.
Our Venue Partner: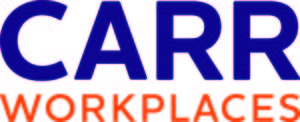 Our Venue Partner - Carr Workplaces - provides our meeting room at their Willard Office Building location. To explore workplace solutions with our partner, please contact Megan Alexander via email or call her at 202-580-6504.
Carr Workplaces - The Willard Offices
1455 Pennsylvania Avenue, NW
Suite 400 - The Pershing Room
Washington, D.C. 20004
Map Location
Building Logistics: Enter the building either from the entrance at 1455 Pennsylvania Avenue NW or from the entrance on F Street NW. Take the elevator to the 4th Floor. The entrance to garage parking is on F Street NW. If traveling by Metro, Carr Workplaces at The Willard is conveniently located two blocks from the Metro Center station (Red/Orange/Silver/Blue lines).
Event Registration:
Space is limited. Advanced/paid registration is required to attend.
$20 for WNG Members
$30 for Non-Members (early-bird rate - increases to $40 after February 1)
Join & Go:
$90: Become a new/first-time WNG Member ($90 annual dues) and attend this particular event at no extra cost: Apply Online. Note: This option is not available for WNG Members whose memberships have expired.
Expired Membership? Please pay your dues/renew online before registering here as a WNG Member. To renew: Pay Dues Online.
Cancellation Policy: WNG 48-Hour Cancellation Policy applies to this event.
Questions: Contact the WNG Office: 202-455-4504.