Know Your Values
Tuesday, June 9, 2020
4:00 PM - 5:30 PM

Please join the Washington Network Group (WNG) when we meet with Rebecca Ahmed, certified strategic coach, speaker and founder of Laugh Thru Life, who will discuss with us the importance of understanding your values and what motivates you.
This workshop provides participants a tool to discover, define, and turn on your values. Once you identify and define your values, we dive deeper into seeing where you are living life turned on by honoring your values, and where you are not living by your values and what about each of those choices is serving you or not serving you.
The Values Assessment leaves the audience with takeaways to better understand their motivators and how they can support and motivate their teams by honoring their values. We will end with an Action Plan on how to start having fierce conversations around areas individuals are not honoring their values, allowing them to reflect on how this is serving them in their life.
Session Timeline:
4:00 PM - Pre-Session
4:05 PM - Roll Call*
4:08 PM - Welcoming Remarks and Introduction - Christa Davis, WLF Chair
4:10 PM - Program Begins
5:20 PM - Program Ends > Post-Session
5:30 PM - Adjourn
*Following our welcoming remarks, we conduct a brief roll call during which participants may introduce themselves.
About Our Speaker:
Rebecca Ahmed is an award winning keynote speaker, certified coach with the International Coaching Federation (ICF) and published writer. She brings energy and joy to your workplace and life and is a recognized expert in career counseling, culture, and diversity and inclusion. During her 10+ years as a leader in Human Resources (HR) in Hospitality, she is most notably recognized for partnering with C-Suite Executives through a 2.8B M&A, overseeing HR Operations and Technology for 16,000+ team members, and developing pipeline partnerships with high schools and colleges to ensure each of the organizations she worked with had a robust internship and youth succession program. Through her coaching engagements, speaking opportunities and workshops, she acts as an educator, mentor, and strategist to ensure her clients are truly embracing their potential and continuing to own and live their definition of success.
As the founder and CEO of Laugh Thru Life, Rebecca wears a Chief Bullshit Button and Energizer Hat, supporting clients in helping them to "see what they're not seeing," calling them out when they're not honoring themselves, their values, or their worth, and reigniting their passion to feel empowered with confidence to laugh thru life. Rebecca has a bachelor's in public relations with a double minor in communication design and business from the University of Southern California, and a masters in hotel administration from the University of Nevada, Las Vegas. You can also find Rebecca on LinkedIn.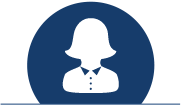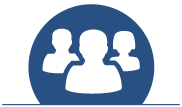 Our WNG Co-Hosts:
This event is co-hosted by the WNG Women's Leadership Forum and the WNG Emerging Leaders Forum. The WNG Women's Leadership Forum (WLF) supports women in their pursuit of high-level executive and board positions. We do this by convening special events on compelling topics of interest, and by cultivating a dynamic business network of women leaders. WNG Emerging Leaders Forum convenes special events designed for younger professionals who are emerging leaders in their respective professions.
Event Platform & Recordings:
This event takes place on the Zoom meeting platform. This session will be recorded. The WNG will share with registrants the video/audio/chat thread recordings.
Event Registration:

Complimentary for WNG Members
$20 for Non-Members
NOTE: Please register in advance. Once you have registered online, the WNG Office will send you a confirmation email with a link and password to participate in this Zoom meeting.
Join & Go:
$90: Become a new/first-time WNG Member ($90 annual dues) and attend this particular event at no extra cost: Apply Online. Note: This option is not available for WNG Members whose memberships have expired.
Expired Membership? Please pay your dues/renew online before registering here as a WNG Member. To renew: Pay Dues Online.
Cancellation Policy: WNG 48-Hour Cancellation Policy applies to this event.
Questions: Contact the WNG Office: 202-455-4504.