HR Basics for New Small Business Owners
Thursday, January 30, 2020
4:00 PM - 6:15 PM
Please join the WNG Entrepreneur Roundtable when we meet with Edgar Ndjatou, Founder/Principal of Officium, who will discuss with us "HR Basics for New Small Business Owners."
If you are considering starting your own business or have already done so, this session will help you understand how to scale by growing your team. During his presentation, Edgar will provide information on HR basics that one should know before adding staff. Topics covered will include the practical realities of hiring employees, the DC metro area landscape for HR compliance, and tips on deciding whether someone should be an independent contractor or an employee.
About Our Speaker:
Originally from Cameroon and raised in New York City, Edgar Ndjatou (ja-too) is passionate about creating workplaces that value fair treatment, trust, and open communications. Edgar also embraces change and the opportunity it brings, which helps him connect with individuals dealing with difficult career obstacles. Before founding Officium, Edgar practiced employment law for nine years, including co-managing his own law firm. As an employment lawyer, Edgar represented employees, in the federal, nonprofit, and private sectors, in all phases of administrative proceedings and lawsuits involving claims under federal, state, and local employment laws. For employers, Edgar provided advice and counsel to minimize litigation risk by ensuring compliance with federal, state, and local employment laws. Edgar's clients included charter schools, tutoring companies, construction firms, restaurants, IT companies, and other business owners. Edgar has developed a wide knowledge base to assist a client in making competent human resources decisions or to guide a client in enhancing their personal brand. Edgar's experiences have given him a perspective on how addressing a client's needs involves using holistic, creative, and reasoned approaches. You can find Edgar on LinkedIn.
About the WNG Entrepreneur Roundtable:
The WNG Entrepreneur Roundtable supports entrepreneurs who are building new organizations and businesses. We do this by convening networking opportunities and content-driven programs that address issues of interest to entrepreneurs of every stripe. Additionally, the Entrepreneur Roundtable works collaboratively with other WNG Roundtables and Special Interest Groups, and serves as the WNG's liaison to other entrepreneur-focused organizations.
Session Timeline:
4:00 PM - Pre-Session Networking
4:15 PM - Program Begins
5:45 PM - Program Ends & Post-Session Networking
6:15 PM - Adjourn
Attire is business casual.
Our Venue Partner: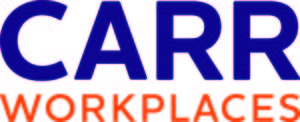 Our Venue Partner - Carr Workplaces - provides our meeting room at their Willard Office Building location. To explore workplace solutions with our partner, please contact Megan Alexander via email or call her at 202-580-6504.
Carr Workplaces - The Willard Offices
1455 Pennsylvania Avenue, NW
Suite 400 - The Pershing Room
Washington, D.C. 20004
Map Location
Building Logistics: Enter the building either from the entrance at 1455 Pennsylvania Avenue NW or from the entrance on F Street NW. Take the elevator to the 4th Floor. The entrance to garage parking is on F Street NW. If traveling by Metro, Carr Workplaces at The Willard is conveniently located two blocks from the Metro Center station (Red/Orange/Silver/Blue lines).
Event Registration:

Space is limited. Advanced/paid registration is required to attend.
$20 for WNG Members
$30 for Non-Members
Join & Go:
$90: Become a new/first-time WNG Member ($90 annual dues) and attend this particular event at no extra cost: Apply Online. Note: This option is not available for WNG Members whose memberships have expired.
Expired Membership? Please pay your dues/renew online before registering here as a WNG Member. To renew: Pay Dues Online.
Cancellation Policy: WNG 48-Hour Cancellation Policy applies to this event.
Questions: Contact the WNG Office: 202-455-4504.