How to Use Stories to Advance Your Brand
Wednesday, March 3, 2021
4:00 PM - 5:30 PM

Please join the WNG when we meet with Stephanie Buck, founder and CEO of Buck Communications, who will discuss how to use stories to advance your brand. Welcoming remarks by Christa Davis, chair of the WNG Women's Leadership Forum.
Ever try to describe what you do to a new group of people and see their eyes glaze over? Do you struggle with describing your accomplishments in job or media interviews? Or do you just wish you could be that person who always has "those good stories?"
Humans are wired to understand themselves and the world around them through stories. Stories help people connect to your mission, make it easier to explain complicated issues, and can ultimately help advance your personal, professional, or company goals.
Through this event, you'll learn the fundamentals of storytelling and have a chance to put some of these principles into practice. You'll walk away with a better understanding of what makes a good story, how to apply those guidelines to your life or business, and a toolkit to help you keep up the storytelling going forward.
About Our Speaker:
Stephanie Buck is the founder and CEO of Buck Communications. She is passionate about helping purpose-oriented leaders, businesses, and organizations transform the way they connect with their donors and clients so they can grow their business, scale their impact, and fulfill their mission. With more than a decade of experience working with nonprofits and impact-oriented enterprises, she helps people identify what their story is really about, why it matters, and how to communicate that to the audiences they care about. Learn more about Stephanie on her LinkedIn profile.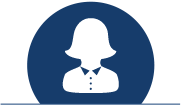 WNG Women's Leadership Forum
Our WNG Host:
This event is hosted by the WNG Women's Leadership Forum (WLF), which supports women in their pursuit of high-level executive and board positions. We do this by convening special events on compelling topics of interest, and by cultivating a dynamic business network of women leaders.
Session Timeline:
4:00 PM - Pre-Session
4:05 PM - Welcoming Remarks and Introduction - Christa Davis, chair of the WNG Women's Leadership Forum
4:10 PM - Program Begins
5:20 PM - Program Ends > Post-Session
5:30 PM - Adjourn
Event Platform & Recordings:
This event takes place on the Zoom meeting platform. This session will be recorded. The WNG will share with registrants the video/audio/chat thread recordings.
Event Registration:

WNG Members: $10
Non-Members: $20
NOTE: Please register in advance. Once you have registered online, the WNG Office will send you a confirmation email with a link and password to participate in this Zoom meeting.
Join & Go:
$90: Become a WNG Member ($90 annual dues) and attend this particular event at no extra cost. Those registrants joining our membership may select this option when registering for the event. Afterward, the WNG Office will contact you to complete the process by submitting your online membership application.
Cancellation Policy: WNG 48-Hour Cancellation Policy applies to this event.
Questions: Contact the WNG Office: 202-455-4504.