How to Access Opportunities through Strategic Networking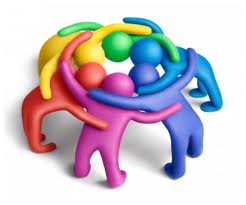 Wednesday, July 8, 2020
4:00 PM - 5:30 PM

Please join the Washington Network Group when we convene a discussion with Alex Brown, Senior Client Solutions Manager at ExperisPRO, Marcelle Yeager, President of Career Valet, and Bill Stokes, WNG Chairman.
During this highly interactive session, Alex, Marcelle, and Bill will discuss with participants networking best practices including successful networking strategies and tactics. Attendees will have an opportunity to pose questions and share insights. Participants will leave this session with practical advice for achieving better results from their overall networking efforts.
Session Timeline:
4:00 PM - Pre-Session
4:05 PM - Roll Call*
4:08 PM - Welcoming Remarks and Introduction
4:10 PM - Program Begins
5:20 PM - Program Ends > Post-Session
5:30 PM - Adjourn
*Following our welcoming remarks, we conduct a brief roll call during which participants may introduce themselves.
Our Speakers:
Alex Brown is the Senior Client Solutions Manager for ExperisPRO, the Permanent Placement division focusing on IT roles. This is a national division of a nearly $30 Billion a year organization which has been ranked as a best place to work for LGBTQ equality and the only company of its type to be honored with the title of World's most ethical companies for 11 years straight. Alex specialized in working with organizations from enterprise clients to government contracting organizations, by creating solutions for their hiring needs. Before coming to Experis, Alex successfully helped companies set and achieve their goals in the government contracting, litigation services, and talent acquisition verticals. With over 15 years' experience in business development and executive recruiting, supporting the Career Development team is a dream come true. Alex has served on the board of directors for multiple local professional organizations and volunteers with both the Montgomery County Coalition for the Homeless and the Manna Food Center. Alex is always reachable, except when he is volunteering or when his beloved Patriots are playing, but he will always call you back. Learn more about Alex here.

Marcelle Yeager is President of Career Valet, which has strengthened career narratives for hundreds of mid- to senior-level professionals and executives, empowering them to reach the next level of their careers. Prior to starting Career Valet, Marcelle spent 10 years in strategic communications with Booz Allen Hamilton, a D.C. public affairs firm, and the Department of State. From 2015-2019, she simultaneously ran a boutique recruiting agency for U.S. Foreign Service and military spouses. Marcelle has an MBA from the University of Maryland College Park and a BA from Georgetown University. She wrote weekly for the U.S. News and World Report On Careers blog for almost 4 years and has been featured in various publications including MONEY Magazine, Forbes, The Ladders, and Monster. When not running her company and raising her three children, Marcelle loves to read and dance tap and hip-hop. Learn more about Marcelle here. You can find Marcelle on LinkedIn and follow CareerValet on Twitter.

Bill Stokes is Founder and Chairman of the Washington Network Group (WNG), an organization of senior-level executives in the private, public and independent sectors. Bill is "a people person" who works with owners, founders, and builders of growing companies and non-profit organizations. As an executive search consultant, he has recruited leaders, executives, and managers for U.S. and international clients. His focus areas include management and operations, sales, business development, marketing, communications, public relations, public affairs, advocacy, government relations, lobbying, advancement, development, and fundraising. He is a trained leadership development coach and serves as a mentor to numerous organizations including the BMW Foundation's RESPOND Accelerator, Accelerate Athens, and the Exonian Mentors program of Phillips Exeter Academy. Learn more about Bill here.

Our WNG Host:
This event is hosted by the WNG Career Development Roundtable, which convenes special events relating to career and professional development; talent management, executive coaching and leadership development; and executive search and recruiting topics of interest to our Washington Network Group membership.
Event Platform & Recordings:
This event takes place on the Zoom meeting platform. This session will be recorded. The WNG will share with registrants the video/audio/chat thread recordings.
Event Registration:

Complimentary for WNG Members
$20 for Non-Members
NOTE: Please register in advance. Once you have registered online, the WNG Office will send you a confirmation email with a link and password to participate in this Zoom meeting.
Join & Go:
$90: Become a WNG Member ($90 annual dues) and attend this particular event at no extra cost. Those registrants joining our membership may select this option when registering for the event. Afterward, the WNG Office will contact you to complete the process by submitting your online membership application.
Cancellation Policy: WNG 48-Hour Cancellation Policy applies to this event.
Questions: Contact the WNG Office: 202-455-4504.