Going Independent: Creating and Building a Business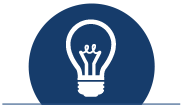 Wednesday, May 8, 2019
4:00 PM - 6:30 PM

Are you ready to take the leap to become an independent business owner? Have you already established your business or consulting practice, but need to re-energize yourself through sharing ideas and solutions to common challenges?
Please join the WNG Entrepreneur Roundtable when we convene a panel to discuss "Going Independent: Creating and Building a Business." This is the first panel in a series - Learn more about our next event here.
Panelists:
• DeDee Cai - Fit To Profit, Founder and CEO
• Mary Sue Dahill - MSD Advisors, Founder and CEO
• Christian Moritz - Klaxos, Founder and President
• Timothy Young - Young Marketing Consulting, Founder and President
• Bill Stokes - Washington Network Group, Founder and Chairman (moderator)
Our panelists will offer introductory remarks on the most common topics for those just starting out, as well as consider ongoing realities and concerns for those with businesses well underway. Lessons learned! Don't miss this opportunity to have a conversation with our panel of established small business owners and consultants who tackle these issues every day. There will be time for networking before and after our formal program.
Agenda:
4:00 PM - Registration & Pre-Session Networking
4:20 PM - Program Begins
6:00 PM - Program Ends & Post-Session Networking
6:30 PM - Adjourn
Attire is business casual.
Event Partner: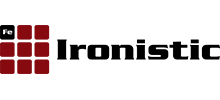 The WNG is very fortunate to have
Ironistic
as our creative development and integrated marketing partner.
Our Venue:
1776 Crystal City
2231 Crystal Drive, Suite 1000
Arlington, Virginia 22202
Click here for location map
The WNG is very pleased to have 1776 Crystal City as our venue partner. Street parking in Crystal City is free after 4:00 PM; Garage parking is available in the building and surrounding area. The Crystal City Metro station is located two blocks from our venue.
Sponsor: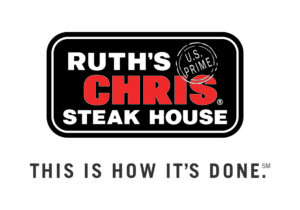 The WNG is pleased to include Ruth's Chris Steak House as a sponsor for this event. The restaurant is located just one floor above our event venue!
Initial Registrants:
See initial registrants (click here) on our registration page, left side panel.
Event Registration:

$20 WNG Members (early-bird rate)
$30 Non-Members (early-bird rate)
Early-bird rates in effect for a little while...
Join & Go:
$90: Join & Go (option for Non-Members; See details below*)
*Become a new/first-time WNG Member (annual dues are $90) and attend this particular event at no extra cost. Register below, and then submit your WNG membership application online.
Expired membership? Please pay/renew your dues online before registering here as a WNG Member. The Join & Go option is not available for WNG Members whose dues have expired.
Cancellation Policy:
WNG 48-Hour Cancellation Policy applies to this event.
Questions? Contact the WNG Office: 202-455-4504.