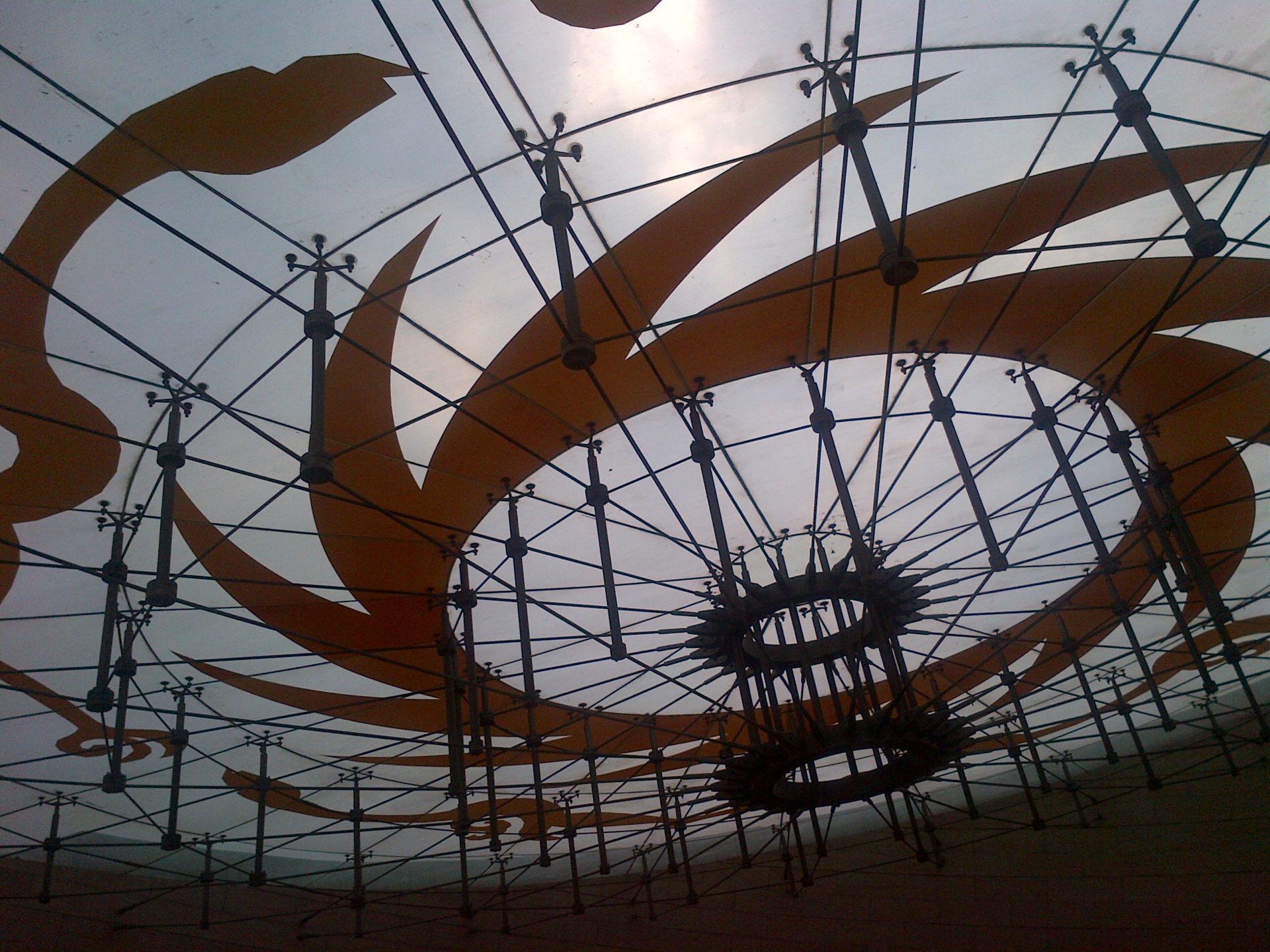 Going Global – The China Factor
George Washington University Confucius Institute and the George Washington University Law School present...
"Going Global - The China Factor"
U.S.-China commerce will be the most important business story of the next decade.  For unique insights into "Going Global – The China Factor", we invite you to join the Women's Bar Association of the District of Columbia on Tuesday, November 13, 2018 at George Washington University Law School for a discussion by industry-leading Chinese and U.S company executives, business and policy experts on how to build successful business relationships with Chinese companies both in China and in the U.S. and to provide services and products in the U.S. which appeal to Chinese companies seeking U.S. market access.  It will also explore the ways businesses are adapting to the current China-U.S. trade climate as relations have entered a critical phase, with broad ramifications for manufacturing, service industries, agriculture, aerospace and defense industries in both countries.
Our distinguished panel members are:
Anna Ashton/ Director of Business Advisory Services/U.S.-China Business Council - Since January 2016, Ms. Ashton has served as the Director of Business Advisory Services at the US-China Business Council. Ms. Ashton began her China career as an intelligence officer for the Department of Defense, where she briefed the Vice President, the Secretary of Defense and top military officials on strategic China issues. Following her time at the Defense Department, Ms. Ashton worked for her home state of Arkansas to develop a strategy for recruiting Chinese investment, organizing and managing visits by Chinese trade delegations and identifying a Chinese consultant to represent Arkansas in Beijing. From 2008 through 2012, she worked in the International Division of the US Chamber of Commerce, primarily focused on China trade and investment issues. She then worked as an economic and trade analyst at the US-China Economic and Security Review Commission while pursuing a J.D. at Georgetown University. After graduating from Georgetown, Ms. Ashton spent time working on international trade cases at Perkins Coie LLP. Ms. Ashton began her China studies in 1997 in order to pursue an interest in Chinese literature. In addition to her J.D. from Georgetown Law, she holds a BA in Chinese Studies from Wellesley University, and an MA in East Asian Languages and Civilizations from the University of Colorado at Boulder.
Hongfei Zhong/former Chief Financial Officer/Lantian Development, LLC. Hongfei joined Lantian Development LLC as its Chief Financial Officer (CFO) in 2016.  As CFO, Hongfei is responsible for a diverse real estate development company's overall financial, tax and accounting functions.  Ms. Zhong has held financial professional positions in China and the US within both the private and public sectors.  Her US positions prior to joining Lantian Development include serving as Assistant Controller at Clark Enterprises, Inc. and as the Director of Property Accounting/Property Controller for Mills Corporation which was acquired later by Simon Property Group.  In China, Ms. Zhong served as the Director of Tax for the China Investment Corporation (CIC), China's sovereign wealth fund.  She also served in multiple positions at the Ministry of Finance of China.  Ms. Zhong received her Bachelor's and Master's degrees in Economics-Public Finance from Central University of Finance and Economics, well-known in China as "the Cradle of Giants in the Field of Finance and Management". She also received a Master of Accountancy from the George Washington University School of Business.  She is a US Certified Public Accountant and a Board Member and past President of the Children's Hope and Future Foundation.
Will Heidlage/Research Director/BowerGroupAsia – Will Heidlage supports clients operating in China, Hong Kong, Japan, Korea and Taiwan and manages BGA's programming in Washington, D.C.  Prior to joining BGA, Will served as an analyst with The Asia Group supporting government affairs across a range of industries in the Asia-Pacific. He also brings experience in corporate intelligence from Kroll Inc., a due diligence firm. Will began his professional career in China, where he worked in business development for a medium-sized Chinese digital art company, engaging some of the world's largest video game development firms. Will is the head of Young China Watchers – Washington, D.C., the newest chapter of a 4,000-member strong organization with ten chapters across the globe.  In 2016, he was selected to participate in the year-long "Future Leaders" Program hosted by the Foreign Policy Initiative, a Washington, D.C. think tank. Will received a master's degree from Johns Hopkins University School of Advanced International Studies (SAIS) in 2014.  Proficient in Chinese, he received a certificate from the Hopkins-Nanjing Center at Nanjing University, where he studied graduate-level courses in Mandarin under Chinese university professors. Will received his bachelor's degree from Pomona College.
The Co-Chair of the WBA's Insurance Committee, Valerie Pelton, will be the moderator.
Valerie Pelton/WBADC/Insurance Committee Co-Chair – Valerie Pelton is an attorney, mediator and former U.S. Air Force Officer who has represented U.S. and international technology, telecommunications and aerospace companies on corporate, securities, mergers, acquisitions, technology, aviation and international transactions.  She currently works for the U.S. Postal Service.  Ms. Pelton was awarded an LLM (Highest Honors) in National Security & U.S. Foreign Relations Law from the George Washington University (GWU) Law School, a Masters Certificate in Government Contracting from the GWU Business School, a J.D. from Whittier College, an M.A. in Political Science by the University of Nevada at Las Vegas, a dual baccalaureate in Modern European Studies and French from Vanderbilt University.  She is studying Mandarin at the GWU Confucius Institute.  Her work is published in Journal of Air Law and Commerce, The International Lawyer, Journal of World Energy Law & Business, Texas Tech Administrative Law Journal and Journal of Transnational Law and Contemporary Problems.
Our distinguished host and GWU Law School faculty sponsor is Prof. Chris Yukins.  Our cultural sponsor, GWU Confucius Institute's Research Director, Prof. Steven Balla will give the opening remarks.
Christopher R. Yukins has many years of experience in public procurement law. He was for several years a trial attorney with the U.S. Department of Justice, where he handled trials and appeals involving bid protests and contract claims against the U.S. government. He teaches on government contract formations and performance issues, bid protests, Contract Disputes Act litigation, and comparative issues in public procurement, and focuses especially on emerging public policy questions in U.S. procurement. He is an active member of the Public Contract Law Section of the American Bar Association, serves on the steering committee to the International Procurement Committee of the ABA International Law Section, and previously served as the president of the Tysons Corner Chapter of the National Contract Management Association. He is a faculty advisor to the Public Contract Law Journal, and has contributed pieces on procurement reform, international procurement, electronic commerce and information technology to a broad range of journals, including Washington Technology, Government Contractor, Legal Times, and Federal Computer Week. He has published on procurement reform in scholarly journals, including the Public Contract Law Journal, Georgetown Journal of International Law, and Public Procurement Law Review (United Kingdom). Together with Professor Steven Schooner, he runs a popular colloquium series on procurement reform at The George Washington University Law School. In private practice, Professor Yukins has been an associate, partner, and of counsel at leading national firms; he is currently of counsel to the firm of Arnold & Porter LLP. He is an advisor to the U.S. delegation to the working group on reform of the United Nations Commission on International Trade Law (UNCITRAL) Model Procurement Law, and he teaches and speaks often on issues of comparative and international procurement law.
Steven J. Balla is Research Director for GWU's Confucius Institute.  He is also Associate Professor of Political Science, Public Policy and Public Administration, and International Affairs, and a Senior Scholar at the George Washington Regulatory Studies Center.  He researches public participation in policymaking in the United States and China.  He has served as a consultant to the Administrative Conference of the United States, drawing on his research on public commenting in the U.S. rulemaking process to make recommendations for how to improve stakeholder engagement in regulatory policymaking.  He has served as a Fulbright Scholar in China on two occasions, at Peking University in Beijing and Nankai University in Tianjin.  He is currently working on a project on mass comment campaigns in American rulemaking and a book on the Internet and political reform in China.
This high-level program is made possible by the generosity of the George Washington University Confucius Institute and the George Washington University Law School.  Attendance is limited to 100 individuals.  To register, please visit either the WBA event link or the GWU Confucius Institute Link:
https://www.wbadc.org/ev_calendar_day.asp?date=11/13/2018&eventid=103
https://confucius.columbian.gwu.edu/going-global-china-factor-0
Advance Registration     After 11/09/2018
WBA Members               $30                                          $35
Non-members             $40                                          $45
Student Members        $25                                          $30
NOTE:  There is no charge for current GWU Law students to attend; however, registration is required. To register, please call 202-639-8880 to register or fax this flyer to 202-639-8889.
More Information: Click Here.