From Wall Street to Main Street – The Future of ESG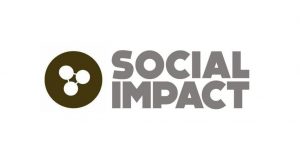 Wednesday, September 29, 2021
12:00 PM - 1:15 PM

Please join us for this WNG Social Impact Series event when our panelists discuss why ESG is poised to jump from Wall Street to Main Street, where this transformation will occur first, and how it will disrupt brand marketing, financial services, digital customer experiences, and job recruiting. Our panel includes:
• Andy Burr, [in] CEO and Co-Founder of eCountabl (moderator)
• Jennifer Cohan, [in] Former President of Edelman New York
• Randy Shuken, [in] CEO of Qüero Shoes and Former Head of Corporate Strategy at MasterCard
• Karen Weigert, [in] Executive Vice President of Slipstream Inc and Former Chief Sustainability Officer,
City of Chicago
Large-scale social movements around racial justice, climate change, gender equality, and other issues are reshaping American society and corporate boardrooms. Yet, information on how brands perform on these issues – known to Wall Street as environmental, social, and governance (ESG) data – remains accessible by investors but not the general public. This event will explore the changes underway.

About Our Speakers:
Andy Burr is Co-Founder & CEO of eCountabl, a purpose-driven technology company that connects people with companies that share their values. Andy has worked for a decade at the intersection of technology, business, and policymaking. He launched a major urban initiative at the U.S. Department of Energy announced by the Obama Administration in 2016, and co-directed a $20 million special project that worked with U.S. mayors on climate policy. He previously held marketing positions at CoStar Group, a global real estate technology company. He graduated from Bucknell University. You can find Andy on LinkedIn.

Jennifer Cohan is a marketing and communications innovator, business transformation expert, and ESG advisor with significant experience catalyzing, scaling, and monetizing innovative new product and service offerings at elite communications & marketing agencies. Most recently, she led Edelman New York, the principal operating unit within the world's largest global communications, social media, and stakeholder advisory firm. She pivoted the business from its earned media heritage to a digital-led, integrated communications, marketing, and corporate advisory firm. Jen serves on the Boards of Friends of Hudson River Park and Partnership for the Homeless, advises NAAMSR on creating racial equity in medical clinical trials, and was a policy volunteer for Joe Biden for President. She was inducted into PRWeek's Hall of Femme in 2018 and her work is regularly honored by Cannes Lions, Effie and AdAge among others, recognizing efficacy and creativity. She is a graduate of Kenyon College (BA) and New York University (MA), and lives in Manhattan with her husband. You can find Jennifer on LinkedIn.

Randy Shuken is deeply active in the startup space, serving on several boards and advising CEOs and teams. He focuses on SaaS businesses in the fintech, e-commerce, EdTech, data, and AI spaces. Randy spent 25 years driving growth and strategy at MasterCard Worldwide, helping execute the company's turnaround, successful IPO, and transformation into a Fortune 100 company. Reporting to the CEO, he led MasterCard's strategy and growth plan post-IPO in conjunction with the board of the directors and C-suite executives. Randy graduated cum laude from UC Berkeley and received his MBA from Columbia University. He is the co-founder and CEO of Qüero Shoes, the disruptive DTC handcrafted footwear brand, and is a Startup Lab mentor and competition judge at Columbia University. You can find Randy on LinkedIn.

Karen Weigert is Executive Vice President of Business Strategy & Regional Operations at Slipstream, a nonprofit with operations across 13 states that tests, delivers and scales next-generation energy programs and products. She was appointed by Chicago Mayor Rahm Emanuel in 2011 as the city's first Chief Sustainability Officer and has held positions at the Chicago Council on Global Affairs, ShoreBank, McKinsey and Goldman Sachs. She was a producer and writer for Carbon Nation, a documentary film that focuses on positive solutions to climate change. Karen has been interviewed by CBS This Morning, Chicago Tonight and NPR, and provided commentary for the Wall Street Journal and Chicago Tribune. You can find Karen on LinkedIn.

About Our Series: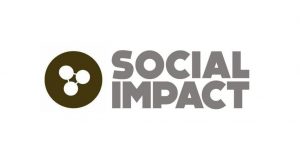 The WNG Social Impact Series explores recent developments and specific initiatives across a broad range of related sectors and themes such as social entrepreneurship, nonprofit and social enterprise, corporate social impact/responsibility, impact investing, public accountability and governance, social impact accelerators and hubs, B corporations, talent acquisition and board recruitment in the social sector, and more. Our event formats include moderated discussion panels and 'spotlight opportunities' for conversations with social entrepreneurs who are making a positive impact. Through this series we introduce the WNG community to change-makers and initiatives that we might amplify and extend. Come join us!
Our WNG Co-hosts:
This event series is convened by the Washington Network Group and co-hosted by four of our forums and roundtables, including the WNG Chairman's Forum, which convenes special events with outstanding leaders on compelling topics of interest to our membership; the WNG Entrepreneur Roundtable, which supports entrepreneurs who are building new organizations and businesses across a broad range of sectors; the WNG International Roundtable, which supports leaders in the international arena, including the private, public, and independent sectors; and the WNG Nonprofit Leadership Forum, which supports leaders working in the nonprofit, association, non-governmental organization, and social enterprise sectors.
Session Timeline:
12:00 PM - Welcoming Remarks: Bill Stokes, WNG Chairman
12:05 PM - Panel Introductions - Andy Burr, Co-Founder & CEO of eCountabl (moderator)
12:10 PM - Panel Discussion Begins
1:15 PM - Adjourn
Event Platform & Recordings:
This event takes place on the Zoom meeting platform. This session will be recorded. The WNG will share with registrants the video/chat thread recording.
Event Registration:
This event is complimentary:

NOTE: After you have registered online via the WNG website, the WNG Office will send you a confirmation email with a Zoom link and password to participate in this meeting.
Questions: Contact the WNG Office.