The Case for Doing Business in Belgium
WNG Business Seminar & Networking Event
Wednesday, October 10, 2018
3:00 PM - 6:30 PM
Please join the Washington Network Group (WNG) and the Embassy of Belgium when we convene a "Doing Business in Belgium" seminar and networking event featuring two panels of experts.
About this Program:
This event continues our WNG series on important overseas markets. Our program on Belgium features two seminar panels to examine current business and economic conditions, and highlight investment and export opportunities in this important market. Presentations and prepared collateral materials will provide attendees with actionable advice and specific recommendations that companies can use to pursue business in Belgium. Our program includes time for networking and is followed by a reception featuring Belgian beers and chocolates.
Panel 1: Transatlantic Trade and Investment - Current Challenges
Topics covered: Brexit; Tariffs; G7; Trade with Europe; Trade outside of Europe; Rules of the Game in Belgium in 5 years; Transatlantic Issues; What is coming on the horizon: trends and policy changes. Our panelists:
• H.E. Dirk Wouters - Embassy of Belgium - Ambassador (confirmed)
• Marjorie Chorlins - U.S. Chamber of Commerce - Vice President, European Affairs (invited)
• Ellen House - U.S. Department of Commerce - Director (Acting), Western & Northern Europe (confirmed)
• Cynthia Bunton - WNG International Roundtable - Chair & Panel Moderator (confirmed)
Panel 2: Trade and Investment Opportunities in Belgium
Topics covered: How Belgium stands out; Business-friendly tax benefits; Initial Steps in establishing operations in Belgium; Marketing to Europeans/Belgians and cultural translation; Why Belgium and who can help me get started? Our panelists:
• Christophe Allard - Brussels Airlines - Director North America (confirmed)
• Brad Considine - Baltimore Aircoil Company (Amsted Industries) - Vice President, Global Sales and Marketing (invited)
• Max van den Bergh - Ernst & Young Belgian Tax Desk - Sr. Manager (confirmed)
• Cameron Heffernan - Mach Media - Director of North America & Panel Moderator (confirmed)
Also invited to attend are representatives from:
• Brussels Invest & Export
• Flanders Investment & Trade
• Invest in Wallonia
Who Should Attend:
International business executives and trade policy professionals, economic development and investment promotion professionals; site selectors; members of the diplomatic community; multilateral bank professionals; government sector policy professionals; legal, audit and consulting professionals with explicit international practices; political and economic risk analysts; and the international media. You can see a list of initial registrants on the WNG registration page.
WNG International Roundtable:
This special event is convened under the auspices of the WNG International Roundtable, which supports leaders in the international arena, including the private, public, and independent sectors.
Embassy of Belgium:
We are very pleased to have the Embassy of Belgium in Washington, D.C. as our event partner. Special thanks to Bart Deelen, Business Development Manager at the Embassy, for his assistance in making this event a success.
Brussels Airlines: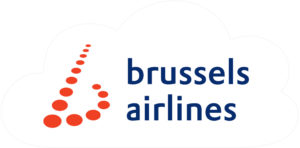 We are very grateful to have the sponsor support of Brussels Airlines, represented at the event by their Director for North America, Christophe Allard.
Arlington Economic Development: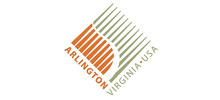 We are very fortunate to have Arlington Economic Development (AED) as our venue partner. This event will take place in the AED conference center. Special thanks to Sindy Yeh, Senior Business Ambassador in the Office of Business Investment at AED, for her support of this event.
Registration:
There is a fee to attend this event: $20 early-bird rate.
Register Now: Click here.
Questions: Contact the WNG Office
Hourly Schedule
3:00 pm

-

Registration & Networking

Networking
3:20 pm

-

Welcoming Remarks

Cynthia Bunton, Chair of the WNG International Roundtable
3:25 pm

-

Opening Remarks

H.E. Dirk Wouters - Ambassador, Embassy of Belgium
3:30 pm

-

4:30 pm

Panel 1

Transatlantic Trade and Investment - Current Challenges
4:30 pm

-

5:00 pm

Coffee Break

Networking
5:00 pm

-

6:00 pm

Panel 2

Trade and Investment Opportunities in Belgium
6:00 pm

-

6:30 pm

Closing Remarks & Reception

Networking