Corporate Reputation Management: Leaning in and Leading through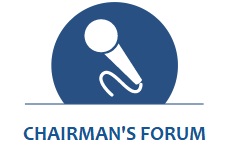 Wednesday, October 20, 2021
12:00 PM - 1:15 PM

Please join us for our next WNG Chairman's Forum event when we convene a panel of seasoned leaders from public affairs, legal, and reputation management, who will explore with us the essentials of Corporate Reputation Management. Our panel includes:
• John Ashford, [in] Founder and President of The Hawthorne Group
• Ryan Colley, [in] Managing Partner of Colley Intelligence
• Stephen Riddick, [in] General Counsel and Corporate Secretary at Tenable
• Bill Stokes, [bio] WNG Chairman (moderator)
With an ever-increasing list of challenges confronting today's business leaders, decision makers operating with global interests and complex networks face a widening range of vulnerabilities, which place increased strain on business management, oversight, and resilience. Whether they be minor operational missteps or major violations of anti-corruption and bribery laws enforced by expanding multi-national regulatory structures, the pressure and scrutiny that executives and companies face from the media, regulators, shareholders, and politicians aspiring for higher office has never been greater.
•  What are the most pressing challenges companies face in managing their reputation?
•  How can seasoned executives stay ahead of these challenges and mitigate the impact of these risks?
The WNG has brought together a panel of experts to help business leaders, corporate boards, and their advisors answer these questions and stay on the forefront of corporate reputation defense. You are invited to join the discussion.

About Our Speakers:
Once a country and western disc jockey, John Ashford is now Chairman and CEO of The Hawthorn Group, L.C., the international public affairs and public relations firm he co-founded in 1992. Drawing on communications and public affairs experience gained in hundreds of successful political and corporate campaigns, John now provides senior counsel to Hawthorn clients across the country and around the world. Raised in a small farm community, John first appeared on the political scene in his native Missouri. When he was only 26 years old, the Kansas City Star had already called him a "political kingmaker." After staff work on Capitol Hill for members of the U.S. House and Senate, he spent a decade with the legendary political consultant Matt Reese. Together they worked in more than 200 candidate and corporate campaigns around the world and pioneered the adaptation of political grassroots techniques to serve Fortune 500 companies. Attending Missouri Valley College, where his father was a Hall-of-Fame football coach, John instead studied classics and ancient Greek, earning a B.A. in philosophy. He received his Masters in Public Administration from Harvard University's John F. Kennedy School of Government. He is a member of the American Association of Political Consultants, The National Press Club, The Harvard Club, The International Churchill Society, the American Guild of Organists and the Scotch Malt Whisky Society. He and his wife, Ivy Whitlatch, live in Alexandria, Virginia; They have two children. You can find John on LinkedIn.

Ryan Colley serves as CEO of Colley Intelligence, an international corporate intelligence firm offering investigations, due diligence, and litigation support. Ryan's practice encompasses complex frauds and disputes, high-stakes government investigations, and sensitive international political and commercial matters involving perception and reputation challenges. His clients include global law firms representing clients in developed and frontier markets, corporate boards, global foundations, and individuals who are a target of a government or opponent by virtue of their success or influence. Colley Intelligence's work frequently involves helping clients assess new opportunities, navigate complex risks, or uncover hidden information about opponents using research, analytics, and intelligence-gathering to develop actionable insights. The company has a long history of in-person "boots on the ground" investigations in more than 60 countries. Ryan has led numerous multi-faceted global investigations on behalf of Colley clients and regularly acts as a formal and informal advisor to CEOs and advisory boards in a variety of industries. He is regularly called on during bet-the-company litigation, but also specializes in matters involving change management, and drawing on his prior experience in Capitol Hill, high-profile political issues. Many of the matters that Ryan handles fit a certain profile as they are often too complicated for local or regional law enforcement, and frequently have a cross-border aspect to them. The firm specializes in investigating cases that require obscure resources, or involve complex networks, and often packages evidence for presentation to federal law enforcement, prosecutors, juries, and intelligence agencies. Ryan is a Certified Fraud Examiner (CFE), Certified International Investigator (CII), Certified Cryptocurrency Investigator (CCI), and a member of the U.S. Department of State Overseas Security Advisory Council (OSAC). He is a former Executive Board Member of the Council of International Investigators, and currently serves as a Regional Director of the Council of International Investigators. He is a Russian and Spanish speaker, is conversational in Italian, and previously spent several years working for public, private, and media entities on and around Capitol Hill. He is an alum of the College of Charleston in Charleston, South Carolina.

Steve Riddick is the General Counsel and Corporate Secretary of Tenable Holdings (Nasdaq: TENB), a leading provider of cybersecurity solutions to corporate and governmental enterprises seeking to understand and reduce their cyber risk. Steve is responsible for Tenable's Global Legal, Government Affairs and Real Estate functions. He is intimately involved in Tenable's most important commercial, Legal/regulatory, corporate governance and risk mitigation matters. Additionally, Steve is a member of the Board of Directors of Bowman Consulting Group Ltd. (Nasdaq: BWMN). He is the Chair of Bowman's Nominating and Corporate Governance Committee and a member of its Compensation Committee. Prior to joining Tenable, Steve spent six years with Linde, PLC (NYSE: LIN; fka Praxair, Inc.) in various senior Legal roles, including Group Associate General Counsel and General Counsel, Asia-Pacific. He also practiced more than 20 years with large, multinational law firms in the Greater Washington, D.C. region. His practice consisted of the representation of corporations, investment banks and other clients in a wide variety of corporate transactions, including numerous public securities offerings and mergers and acquisitions, and corporate governance matters. Steve has a Juris Doctorate degree from The University of North Carolina School of Law and a Bachelor of Arts degree in Economics from the University of Virginia. Steve resides in Silver Spring, Maryland.

Bill Stokes is Founder and Chairman of the Washington Network Group (WNG), an organization of senior-level executives in the private, public and independent sectors. Bill works with owners, founders, and builders of growing companies and non-profit organizations. As an executive search consultant, he has recruited leaders, executives, and managers for U.S. and international clients. His focus areas include management and operations, sales, business development, marketing, communications, public relations, public affairs, advocacy, government relations, lobbying, advancement, development, and fundraising. Earlier in his career, Bill worked with U.S. and international business clients on their foreign market entry strategies and competitive intelligence challenges. Learn more about Bill here.

Our WNG Host:
This event is convened by the WNG Chairman's Forum, which convenes special events with outstanding leaders on compelling topics of interest to our membership.
Session Timeline:
12:00 PM - Welcoming Remarks: Bill Stokes, WNG Chairman
12:05 PM - Panel Introductions
12:10 PM - Panel Discussion Begins
1:15 PM - Adjourn
Event Platform & Recordings:
This event takes place on the Zoom meeting platform. This session will be recorded. The WNG will share with registrants the video/chat thread recording.
Event Registration:

$5 for WNG Members
$10 for Non-Members
Join & Go: To participate in this event, both non-members and former WNG Members may use our Join & Go option. To do so, please visit our registration page and select the option to pay your $90 membership dues when your register. Thereafter, the WNG Office will contact former Members who renewed to confirm of their Legacy Member status, and will contact new Term Members with instructions to complete the on-boarding process. To learn more about the WNG membership, click here.
NOTE: After you have registered online via the WNG website, the WNG Office will send you a confirmation email with a Zoom link and password to participate in this meeting.
Questions: Contact the WNG Office.