Building Relationship Worlds: How to Move Beyond Simply Networking
Wednesday, October 6, 2021
12:00 PM - 1:15 PM
Come meet Jeffrey Franco, CEO and Founder of Camino Consulting Group, who will discuss with us how to move beyond simply networking to build relationship worlds. Welcoming remarks by WNG Chairman Bill Stokes.


Jeffrey Franco has never liked the word "networking" although admittedly he has invested a great deal of time building and accessing his network of friends, family, work colleagues and peers. For many urban professionals, "networking" is one of the most overused terms in our vernacular and increasingly has become symbolic of transactional interactions that obscure meaningful connection. Words matter, so Jeff's proposal is a simple one: Let's move beyond "networking" and, rather, embrace the notion of cultivating a Relationship World. Throughout his experience advising and coaching nonprofit leaders, training corporate executives and boards, and mentoring under-graduate and graduate students, Jeff has observed striking differences between these two concepts and the outcomes they generate. In this session, we will explore how to move beyond networking towards building your own relationship world.
About Our Speaker:
Jeffrey Franco has over 25 years of experience in leading and managing a large-scale nonprofit, and providing strategic consulting, business development and change management for both corporations and nonprofit organizations. As CEO of Camino Consulting Group, Jeffrey has worked with local and national nonprofit CEOs to provide strategic plan support, board training and development, executive coaching, DEIJ facilitation and fundraising guidance. Outside of Camino Consulting Group, Jeffrey serves as Adjunct Professor at American University and University of Maryland where he designed and currently teaches graduate and undergraduate courses in nonprofit management. He also serves on four DC nonprofit boards.
Jeffrey served as Interim Executive Director and Vice President of City Year Miami after serving over 12 years as Executive Director of City Year Washington, DC. Under Jeffrey's leadership, City Year Washington, DC tripled the size of its staff, tripled the number of schools served, and quadrupled the number of students served. Since his arrival at City Year, Franco more than tripled the organization's fundraising capacity from $2.3 million to $8.6 million, quadrupled the number of students served, and established City Year's first multimillion contract with the DC Public System. During this time, Jeffrey managed and led City Year's Executive and Alumni Board and established City Year's first Associate Board.
Directly prior to joining City Year, Franco served as the Director of Global Business Development and Project Manager at Voxiva, Senior Consultant at Deloitte Consulting, Associate Director of Marketing and Sales at Corporate Executive Board, and Consultant at the International Finance Corporation of the World Bank Group.
Outside of his professional work, Franco was named 2013 American University Kogod School of Business Alumni of the Year, is an alumnus of the Aspen Institute Socrates Program, is a 2016 graduate of the Co-Active Teaching Institute Leadership Program and 2010 graduate of Leadership Greater Washington. He graduated with a B.A. from Fairfield University, Masters degree in International Affairs and M.B.A. from American University. Franco is fluent in Spanish and Portuguese, enjoys traveling, has completed 5 marathons and an Ironman triathlon, walked the 500-mile Camino de Santiago in Spain in 2013 and completed the 150 Mile Annapurna Circuit in Nepal in 2017. Learn more about Jeff on LinkedIn.
Our WNG Host: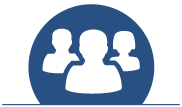 This event is hosted by the WNG Nonprofit Leadership Forum, which supports leaders working in the nonprofit, association, non-governmental organization, and social enterprise sectors. This forum provides an opportunity for our WNG Members and prospective members to exchange ideas and information in collegial settings. We support our constituents by convening business networking opportunities and content-driven programs that address issues of interest across these fields.
Session Timeline:
12:00 PM - Welcoming Remarks: Bill Stokes, WNG Chairman
12:05 PM - Program Begins
1:15 PM - Program Ends > Adjourn
Event Platform & Recordings:
This event takes place on the Zoom meeting platform. This session will be recorded. The WNG will share with registrants the video/chat thread recording.
Event Registration:

$5 for WNG Members
$10 for Non-Members
Join & Go: To participate in this event, both non-members and former WNG Members may use our Join & Go option. To do so, please visit our registration page and select the option to pay your $90 membership dues when your register. Thereafter, the WNG Office will contact former Members who renewed to confirm of their Legacy Member status, and will contact new Term Members with instructions to complete the on-boarding process. To learn more about the WNG membership, click here.
NOTE: After you have registered online via the WNG website, the WNG Office will send you a confirmation email with a Zoom link and password to participate in this meeting.
Questions: Contact the WNG Office.