Building a Business in Male-Dominated Sectors
Wednesday, May 26, 2021
4:00 PM - 5:20 PM

Please join the WNG when we meet with Jennifer Fondrevay, Founder and Chief Humanity Officer of Day 1 Ready™ M&A consultancy, who will discuss building a business in male-dominated sectors. Welcoming remarks by Christa Davis, chair of the WNG Women's Leadership Forum.
Being the first or only is never easy, especially as a female entrepreneur or leader growing a business in a largely male-dominated industry. Jennifer will lead us in an interactive discussion on how female executives and entrepreneurs can succeed in overcoming these unique challenges. From the discussion, you will walk away with insights and actionable solutions on:
• The worst thing you can do as a female in a male-dominated industry
• The three things female leaders or business owners need to do first
• How to help future female business leaders and owners
About Our Speaker:
Jennifer J. Fondrevay is the Founder and Chief Humanity Officer of Day1 Ready™, a consultancy that advises forward thinking business leaders, owners and C-Suite executives on how to prepare for and manage the people challenges of business transitions, particularly Mergers & Acquisitions.
As a Fortune 500 C-Suite "survivor" of three separate multibillion-dollar acquisitions, Jennifer authored the satirical survivor's handbook, NOW WHAT? A Survivor's Guide for Thriving Through Mergers & Acquisitions. With over 70 reviews, NOW WHAT? became a #1 new release on Amazon when it was launched in November 2019.
She shares her expertise as a contributor to Harvard Business Review, Fast Company, Inc., Forbes and Thrive Global; is a frequent podcast guest and keynote speaker for conferences and associations; and has advised numerous small-mid market as well as Fortune 1000 companies, including Express Scripts, Cigna, Livongo and Teladoc, to support their workforces in navigating the emotional journey of business transitions and post M&A-deal integration. Learn more about Jennifer on her LinkedIn profile.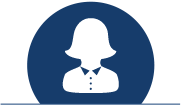 WNG Women's Leadership Forum
Our WNG Host:
This event is hosted by the WNG Women's Leadership Forum (WLF), which supports women in their pursuit of high-level executive and board positions. We do this by convening special events on compelling topics of interest, and by cultivating a dynamic business network of women leaders.
Session Timeline:
4:00 PM - Pre-Session
4:05 PM - Welcoming Remarks and Introduction - Christa Davis, chair of the WNG Women's Leadership Forum
4:10 PM - Program Begins
5:20 PM - Program Ends > Post-Session
5:30 PM - Adjourn
Event Platform & Recordings:
This event takes place on the Zoom meeting platform. This session will be recorded. The WNG will share with registrants the video/audio/chat thread recordings.
Event Registration:

$5 for WNG Members
$10 for Non-Members
NOTE: After you have registered online via the WNG website, the WNG Office will send you a confirmation email with a Zoom link and password to participate in this meeting.
Join & Go:
$90: Become a WNG Member ($90 annual dues) and attend this particular event at no extra cost. Those registrants joining our membership may select this option when registering for the event. Afterward, the WNG Office will contact you to complete the process by submitting your online membership application.
Cancellation Policy: WNG 48-Hour Cancellation Policy applies to this event.
Questions: Contact the WNG Office: 202-455-4504.