Being Socially Present: What Does It Mean and How Do We Do It?
Wednesday, December 15, 2021
12:00 PM - 1:15 PM

Please join us for our next WNG Chairman's Forum when we convene a discussion with Jeanine Turner, author of Being Present: Strategies for Commanding Attention at Work (and at Home) by Managing Your Social Presence. Welcoming remarks by Bill Stokes, Chairman of the Washington Network Group.


As our ability to pay attention in a world of digital distractions vanishes, it is critical for us to understand how to manage the way we are socially present. The pandemic has reinforced that the way we are present and how we choose to be present is an important choice to consider in every moment. Jeanine Turner will offer a framework for navigating social presence at work and at home by understanding four choices available to every communicator. You are invited to join the discussion.


Get your copy of the book here: Being Present
.
About Our Speaker:
Jeanine Turner is a professor at Georgetown University where she teaches and researches about the impact of communication technology on the way people and organizations interact. She has taught executives and graduate students about navigating difficult conversations, executive presence, and persuasive messages. When leading executive programs, Turner provides concrete skills and strategies for delivering information and messages as well as specific tools for managing difficult conversations. Her book, Being Present: Commanding Attention at Work and at Home by Managing Your Social Presence will be published in Fall 2021 with Georgetown University Press. Additionally, she has published over 100 articles and book chapters and presented her work nationally and internationally. She loves teaching students and discovering the complexities of communication. You can also find Jeanine on LinkedIn.

Our WNG Host: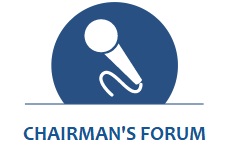 This event is convened by the WNG Chairman's Forum, which convenes special events with outstanding leaders on compelling topics of interest to our membership.
Session Timeline:
12:00 PM - Welcoming Remarks: Bill Stokes, WNG Chairman
12:05 PM - Panel Introductions
12:10 PM - Panel Discussion Begins
1:15 PM - Adjourn
Event Platform & Recordings:
This event takes place on the Zoom meeting platform. This session will be recorded. The WNG will share with registrants the video/chat thread recording.

Event Registration:

Early-bird rates are in effect for a little while...
$5 for WNG Members
$10 for Non-Members
Join & Go: To participate in this event, both non-members and former WNG Members may use our Join & Go option. To do so, please visit our registration page and select the option to pay your $90 membership dues when your register. Thereafter, the WNG Office will contact former Members who renewed to confirm of their Legacy Member status, and will contact new Term Members with instructions to complete the on-boarding process. To learn more about the WNG membership, click here.
NOTE: After you have registered online via the WNG website, the WNG Office will send you a confirmation email with a Zoom link and password to participate in this meeting.
Important: "Add to Calendar" does not complete your registration. To receive the Zoom meeting link, you must complete the registration form and make payment, if required.
Questions: Contact the WNG Office.