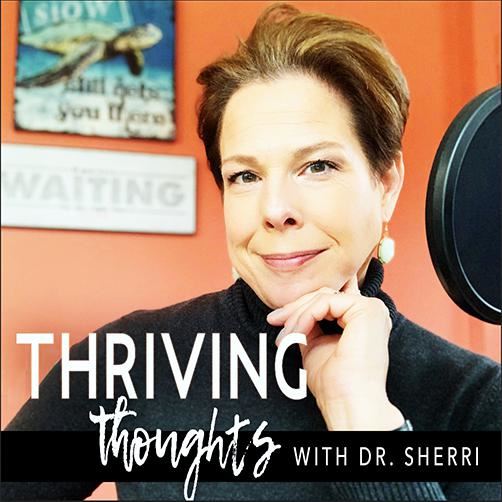 Be Deliberate, Look Reckless
40Plus of Greater Washington presents:
"Be Deliberate, Look Reckless"
Everyone wants to "thrive," but do we really know what it means? Popular success stories would have us believe that thriving happens after adversity. Yet, what if your opportunity to thrive isn't beyond your adversity, but in its midst? Join Dr. Sherri as she invites you to thrive IN adversity by being deliberate and looking reckless. You will discover your personal growth opportunities in barren spaces, how to leverage feelings as information, not fact, and three questions to keep you deliberate on your journey to thrive in any and every circumstance.
ABOUT THE SPEAKER
Dr. Sherri left the comforts of her rural-town clinical psychology practice to answer the risk-everything call from within to revolutionize how the world thinks about mental health. She believes in the desire and fortitude of every person to adopt a thriving mindset (self-honoring, adversity-embracing, and growth-willing) that positively impacts reality, and effectively influences others to do the same. She is a Thought Coach, Podcaster, and published Author. Dr. Sherri extends her message globally through her new non-profit, Thriving Thoughts Global, designed to teach women across the globe, in their native languages, how to thrive through the simple power of thought. Dr. Sherri lives in the United States and is inspired daily by thriving life-lessons from her two hounds, Leia and Luka.
Due to the continuing impact of the Coronavirus pandemic, this will be a VIRTUAL MEETING!! Please register online to receive instructions about logging in to the Zoom session. Login instructions will be emailed to all participants who register for the session.
The 40Plus Monday Morning Speaker Series is sponsored by the Fairfax County Economic Development Authority (FCEDA). FCEDA's Talent Initiative Program provides great resources to connect our 40Plus members to hiring companies, agencies, and non-profits across Northern Virginia through https://workinnorthernvirginia.com/.