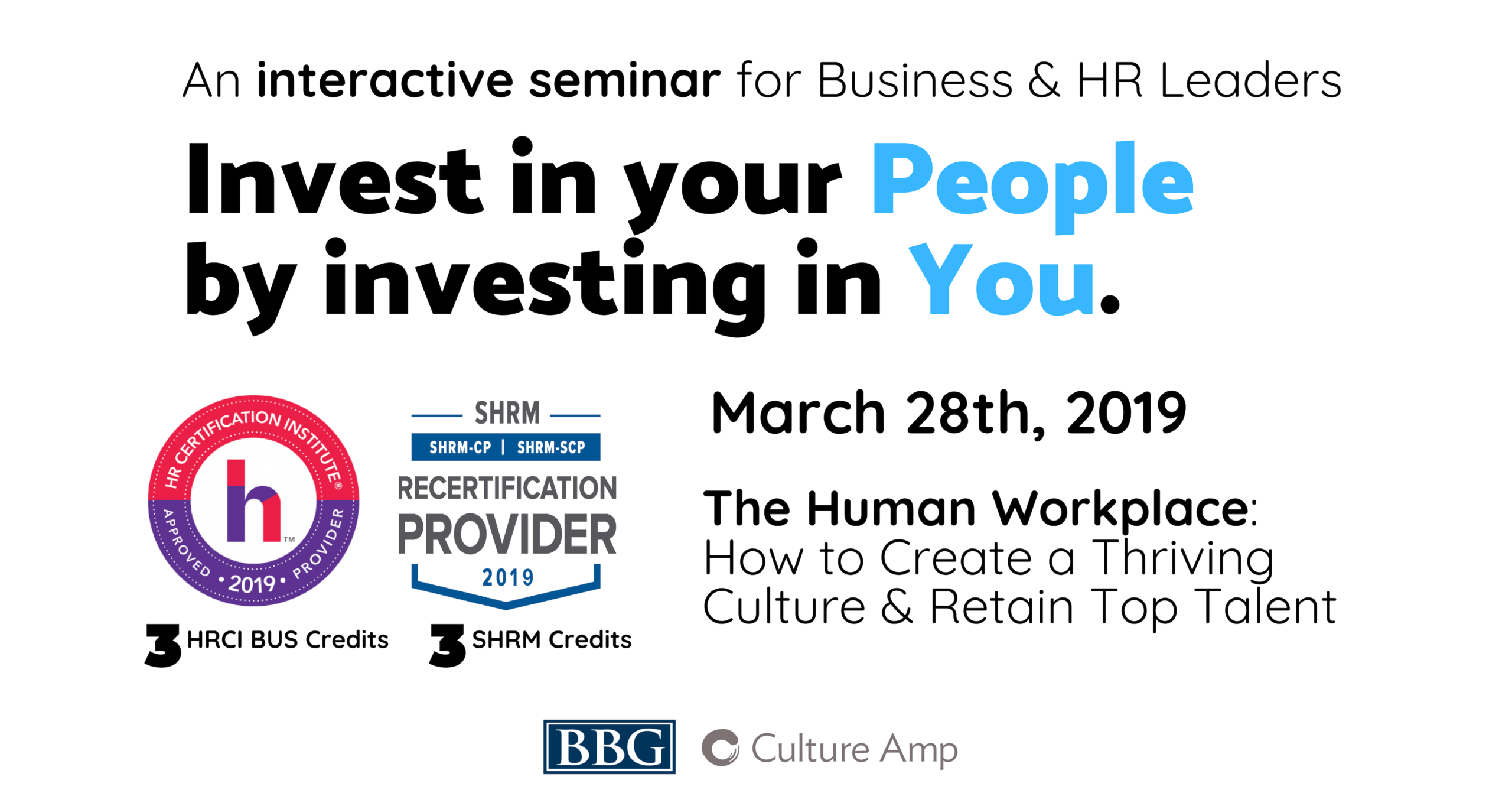 A Human Workplace: How to Create a Thriving Culture and Retain Top Talent
Join Business Benefits Group (BBG) and Culture Amp for an interactive seminar where you will learn how to create a more-human workplace that enables a thriving culture and helps attract and retain top talent.
It's no secret, the way we work is changing. Employees face new realities and expect employers to listen and respond to their needs. The organizations leading the workforce focus on their people first—even above customers—because they recognize their employees are the key to creating long-term value. During the seminar, you will learn applicable steps to creating the type of culture which improves communication and engages your workforce -- giving you a true competitive advantage against the Googles and Amazons of this competitive economy.
Who should attend: HR Professionals, Executives, VPs, Presidents, CEOs, Business Owners, and Directors.
3 SHRM Credits & 3 HRCI Bus Credits
Learn more at https://bbgseminar.eventbrite.com